Data collected from the 2021 Census has provided a unique picture of Penrith homes and families.
With COVID-19 restrictions in place across the country on Census night in August last year, 96 per cent of people counted were at home rather than travelling.
Penrith's population is on the rise with 217,664 people now living in the Local Government Area (LGA) compared to 196,066 in 2016.
50.6 per cent of people living in Penrith are female and 49.4 per cent are male, with a median age of 35.
The development of Penrith was also documented with private dwellings jumping from 71,036 in the last Census to 81,152.
According to the latest Census, the median weekly household income in the LGA has increased from $1,658 in 2016 to $1,903 in 2021.
While income has risen, so has median monthly mortgage repayments with an increase from $2,000 to $2,167 over the last five years.
Median weekly rent has also had a price hike, going from $370 in 2016 to $400 in 2021.
The Census also collected information on diagnosed long-term conditions for the first time.
Penrith fared well with 59.5 per cent of residents reporting that they had no long-term health conditions.
19,490 confirmed that they suffered from asthma and 19,371 said they had a mental health condition, which included depression or anxiety.
12,076 people in Penrith also said they deal with diabetes.
Australian Statistician Dr David Gruen said the inclusion will provide vital information.
"For the first time, we have data on long-term health conditions across the whole population," Dr Gruen said.
"This is critical data to inform planning and service delivery decisions about how treatment and care is provided for all Australians."
The Census also displayed Penrith's multicultural community with 22 per cent of its residents being born overseas.
India took over England as the largest country of birth behind Australia with 6,744 people hailing from there.
5,498 people were born in England, followed by 5,111 in the Philippines and 4,227 from New Zealand.
English remains the top response for ancestry with 65,665 people and Indigenous rates grew with 10,925 identifying as Aboriginal compared to 7,771 in 2016.
While Christianity was the largest broad religious group reported overall in Penrith with 58.4 per cent, 62,961 or 28.9 per cent of people checked themselves as having no religion.
This is in comparison to 41,334 in the 2016 Census.
Catholicism declined 3.4 per cent compared to 2016 but Hinduism experienced a growth of 3.3 per cent, signalling a shift in the religious diversity of the area.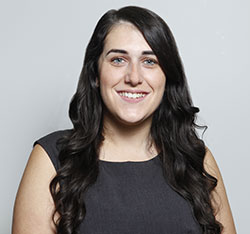 A graduate of Western Sydney University, Emily covers Local, State and Federal politics for the Weekender, as well as crime and general news.