Despite growing up acting, few impacted the evolution of the Bee Gees like Colin Petersen – the official fourth member and original drummer of the band.
Now, he's bringing their songs and stories back to the stage.
As a child, Colin appeared as the titular character in iconic 1956 Australian film 'Smiley', 'The Scamp' with Sir Richard Attenborough and 'A Cry From the Streets' with Max Bygraves and Dana Wilson.
But, all of that changed when he befriended Bee Gees' Maurice Gibb, who attended the same school as him, right after he had left.
"I was at a venue called The Bowl, and Maurice came up to me, and he had his elder sister Lesley with him, and we got chatting, and I went back to their home that night and stayed over, and we sat up all night and listened to music and talked music, and we became really close friends," he said.
"I was playing in this other band called Steve and the Board, but whenever I found time, I'd do sessions for them. I'd fly up from Melbourne to Sydney and do some sessions, stay over, and go back, and so we built up a musical rapport over the next six months."
And so, Colin became the original drummer of the Bee Gees, and performed on four albums with the three brothers.
When it comes to a stand-out memory from the time, Colin recalls their first concert with an orchestra at the Saville Theatre.
"We did two shows, and between the shows, we were all in the dressing room, saying 'How good is this?'," he said.
"Outside the dressing room window, there were several hundred fans out there, and it wasn't a balcony like Buckingham Palace, but there was a window, and a couple of Gibbs would go out and wave to the crowd and they'd go berserk in the street, and then Vince [Melouney] and I decided to pop our heads out the window, and this crowd of fans started to sing 'Waltzing Matilda'."
Now, he's bringing all of their biggest hits and the stories behind them back to the stage in 'The Best of the Bee Gees' at The Joan in Penrith.
"I'll be giving little anecdotes about my time with the Gibbs', and connecting those little stories with particular songs, and, musically, audiences will get a really great band. Great musicians, and the vocals are just so close to the original vocals," he said.
He said Bee Gees fans won't be disappointed.
"There's so much care put into this show, and [audiences] will be looking at a band that are really having a great time playing together, and I think that comes across on stage as well," he said.
"We just love doing the show, and we're thrilled that audiences are so receptive."
The Best of the Bee Gees will be on at The Joan in Penrith on Saturday, August 13 at 8pm. Tickets start at $69. For more information or to book, visit thejoan.com.au.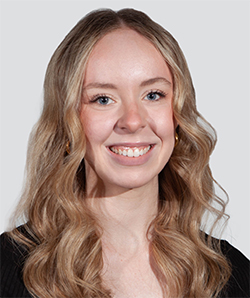 Cassidy Pearce is a news and entertainment journalist with The Western Weekender. A graduate of the University of Technology Sydney, she has previously worked with Good Morning Macarthur and joined the Weekender in 2022.