State Penrith MP Stuart Ayres believes Labor's desperation to win his seat at next year's State Election is partly behind its razor sharp focus on his role in the John Barilaro trade role scandal.
Mr Ayres' potential involvement in former Deputy Premier Mr Barilaro securing the role of Senior Trade and Investment Commissioner in New York, from which he later withdrew in a cloud of controversy, has been under intense scrutiny in recent weeks.
Revelations have included that Mr Ayres sought to add a candidate to the shortlist for the role, and that he signed off on a brief that identified former senior bureaucrat Jenny West as the successful applicant for the New York job. Ms West's appointment never eventuated, and Mr Barilaro was handed the role.
Mr Ayres has maintained that the recruitment process was done independently of government, and overseen by Investment NSW CEO Amy Brown. He has denied any suggestion of misleading parliament or interefering in the recruitment process for the role.
In a passionate social media post on Sunday, Mr Ayres outlined the process around surrounding the trade role recruitment process before declaring Labor's intense focus on his involvement is politically motivated.
"The politics of this is all about Penrith. Everyone knows there is an election next year and Labor will say and do anything to win," he said.
"Labor after ignoring Penrith since Ron Mulock left the parliament in 1988 want it back. The problem is, they have not done anything for us in 34 years so they have decided the best way to win Penrith is not to actually do anything for Penrith, but to mount an attack on my personal integrity.
"They want you to think that I would park my values and personal commitment to integrity and break the law.
"While I respected Mr Barilaro in his role as Deputy Premier, Leader of National Party and his passionate (and at times excessive) advocacy of regional NSW I don't think we ever called each other close friends. In fact I can't think of one time in the 11 years we were both in parliament together that we shared a meal or a beer together outside of a work function.
"Every action I have taken has been to remove politics from the recruitment of these roles and put the people of NSW first. That is consistent with the way I have always approached the immense privilege of being a Member of Parliament where I have always put the people of Penrith first.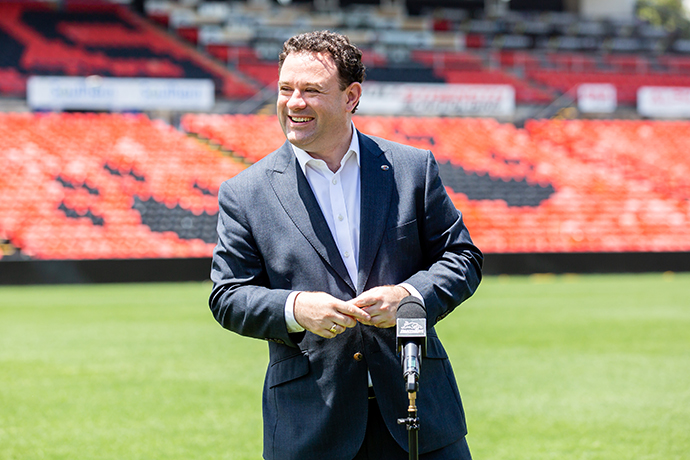 "I love being able to serve the people of Penrith and deliver for our community. The absolute cornerstone of that service is my commitment to integrity.
"Ignoring the law, compromising the role of the public service and vilifying a person because you don't like them are all things that should be opposed. If I didn't fight against these things, I would be betraying the people of Penrith who put me in Parliament."
On Sunday, NSW Shadow Treasurer Daniel Mookhey stopped short of calling for Mr Ayres' resignation – Labor hasn't gone that far during this saga – but maintained the Penrith MP had serious questions to answer.
"Stuart Ayres is yet to show why people should believe him when he says he did not mislead the parliament, when it's clear that the documents show otherwise," he said.
"Stuart Ayres has had serious questions to answer now for weeks, but every time he tries to provide an answer, he is contradicted by the information and the evidence that comes to public light. Stuart Ayres' biggest problem is that what he says publicly isn't matched in the story that is told throughout this evidence."
Mr Ayres maintains the appointment of Mr Barilaro was done with integrity intact and within the bounds of Government Sector Employment Act and Regulations (GSEA).
"Prior to the recruitment round that selected Mr Barilaro, an original round of recruitment was conducted by the NSW public service. At the end of this recruitment process the CEO of Investment NSW (the agency that employs the STICs) concluded that there was not a suitable candidate. The only person who has the legal power, under the GSEA, to do this is the CEO of Investment NSW. As Minister I do not have a legal power to direct the CEO on who they employ," he said.
"With the CEO of Investment NSW determining there was no suitable candidate, Investment NSW started a second round of recruitment. This information was provided by the CEO of Investment NSW to the Public Accountability committee of the NSW Legislative Council and to me as Minister. It is also completely consistent with the information I provided to the Legislative Assembly. The CEO acted entirely within the law and powers available to them."
The upper house inquiry into the Barilaro saga continues.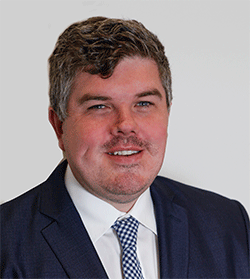 Troy Dodds is the Weekender's Managing Editor and Breaking News Reporter. He has more than 20 years experience as a journalist, working with some of Australia's leading media organisations. In 2023, he was named Editor of the Year at the Mumbrella Publish Awards.