Two women have been charged after they were caught shoplifting in Penrith.
About 11.35am on Tuesday, May 24, it is alleged a 33-year-old Werrington woman drove a motor vehicle into a shopping centre car park in Penrith with her 35-year-old sister.
The 33-year-old allegedly entered a supermarket where she placed numerous items in a shopping trolley while the 35-year-old sat outside.
After some time, it is alleged the younger sister, with a full trolley, called out to the 35-year-old who started to push the trolley from the store, without making any attempt to pay for any items within the trolley.
Security stopped the women outside the store and took the trolley from them.
It is alleged security attempted to keep the women with them, but they pushed past the officers and walked off.
As the sisters were leaving, the security allegedly took photographs of them and their vehicle.
Police were contacted and started an investigation before they arrested the 33-year-old at an address in Irwin Street, Werrington.
They then attended an address in Impala Avenue, Werrington and arrested the 35-year-old.
The 33-year-old was charged with 'Larceny' and 'Licence expired two years or more before – prior offence' and her sister was charged with 'Larceny'.
Both women will appear in Mt Druitt Local Court on Friday, June 3.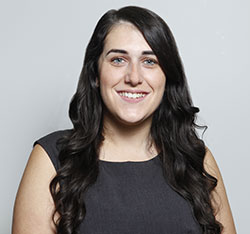 A graduate of Western Sydney University, Emily covers Local, State and Federal politics for the Weekender, as well as crime and general news.