His breakout performance while playing for Fiji last weekend got the whole rugby league world talking, now Sunia Turuva is ready to light up the NRL.
Not many people knew the 19-year-old's name one week ago, now he's trending on Twitter as the next big thing to come out of the foot of the Mountains.
Turuva is yet to make his first grade debut, but his electric two-try performance while playing for the Bati will give Panthers coach Ivan Cleary plenty to consider in the coming months.
Speaking with the Weekender on Wednesday afternoon, the man affectionately known as 'Tito' was still on Cloud 9 following a memorable week with his Fijian teammates.
"It was good fun and a good week, to be honest," Turuva said.
"The national anthem and the hymn were the highlights for me. Walking out onto the field, you really had to soak it all in – you can't take that sort of stuff for granted."
Playing his familiar role of fullback, Turuva was one of the standout players during the NRL's representative weekend. The St Marys junior recorded seven tackle busts, 24 runs, 252 run metres, with 97 of those post-contact.
TURUVA TIME. ⏰👀🇫🇯#PacificTest pic.twitter.com/M639ANCfsd

— NRL (@NRL) June 25, 2022
Turuva said he didn't set out with a point to prove that evening in Campbelltown, instead he wanted to stick to the style of footy that got him selected to make his international debut.
"I didn't want to change anything from what I do in NSW Cup. My plan the whole week was not to change anything," he admitted.
"It was nice seeing all the attention and messages after the game, but I just had to try not buy into the hype too much."
Turuva was receiving so much attention after the match that some NRL clubs were checking to see if he was still unsigned for next year.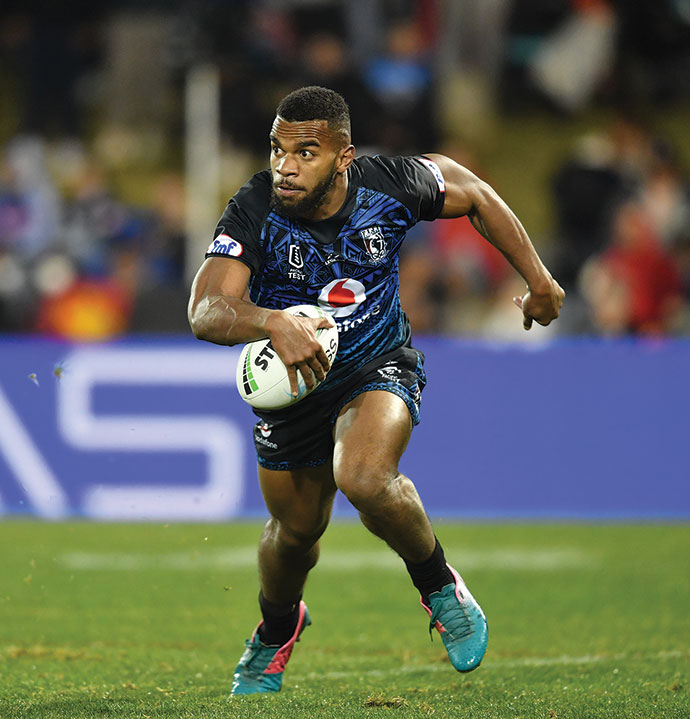 Fortunately for Penrith fans, Turuva will be a Panther until at least the end of 2024 after re-signing with the defending Premiers back in June.
With clubs around the league promising him the world while he was testing the market, Turuva revealed it took him around three months to decide on his future – an experience he has mixed emotions about.
"It was a good and bad experience. It was good because I got to receive that recognition and attention, but it was bad because it was just getting to me – who to sign with, when to sign etc – I just didn't want to let anyone down," he admitted.
"It took me a while to decide. I remember sitting down with my manager and it took us a long time, like upwards of two to three months to make a decision."
In the end, Turuva chose to remain loyal to Penrith and, even it means biding his time in NSW Cup a little longer, he's very comfortable with the decision he's made.
"I wanted to repay these guys. These guys have done a lot for me at Penrith, especially with what I've been through (Turuva's mother passed away last year)," he said.
"I know I'm stuck behind a bunch of guns here, but I just have to be patient and bide my time. I still feel like I've got a bit to learn here and luckily, I've got good coaching staff and players around me."
Turuva has plenty of people at Penrith in his corner, who all want to see him succeed. During this interview, two of the club's biggest stars – Nathan Cleary and Jarome Luai – showered him with love as he was finally getting the praise he deserved.
Turuva said a few players in particular have helped him on his journey so far.
"Dylan [Edwards] has been massive especially during the pre-season, I ask him a lot of questions," he said.
"Also Stephen [Crichton] and Bizza have played a big part as well – not just on the field but off the field we're really close."
After getting a small taste of NRL footy earlier this season as an 18th man, you get the feeling a proper debut is not too far away for this excitement machine.
"Getting to be part of the warm-up and stuff as 18th man was a good moment," Turuva said.
"If the debut comes later this year, it comes. I'm just focused on playing some good consistent footy, which was something I lacked last year."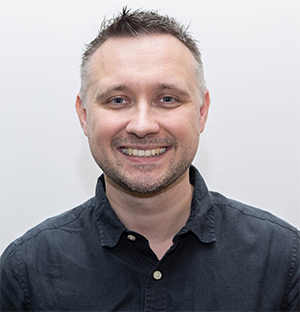 Nathan Taylor is the Weekender's Deputy Editor and Senior Sports Writer. He also compiles the weekly Chatter on the Box TV column. Nathan is an award-winning journalist, who has worked at the Weekender for a decade.