Already dealing with skyrocketing grocery and petrol prices, the Reserve Bank's decision to raise the cash rate by 50 basis points will be a kick in the guts to mortgage holders.
The average home owner with a $600,000 mortgage will likely have to find around $159 extra every month, or close to $2,000 a year, to cover the fresh interest rate rise.
Those with a $900,000 mortgage will face a $238 monthly hit, or close to $3,000 in extra repayments per year.
But the worst could still be to come, with many experts predicting more increases.
"While the rise in monthly repayments this month is relatively moderate, homeowners need to ready themselves for sizable hikes in the months to come," said RateCity Research Director, Sally Tindall.
"Two rate hikes aren't going to magically cure Australia's inflation woes. The RBA will need to hike again, potentially as early as next month and from there they could continue to come thick and fast."
Treasurer Jim Chalmers was quick to play politics at his first press conference after the rate rise, saying Australia was saddled with "Liberal debt" that would now be harder to manage.
"This will be very difficult news for all of those Australians who are already facing the skyrocketing cost-of-living in this country," he said of the rate increase.
"Today's decision in addition to the pressure it will put on family budgets will also make it more expensive for the Commonwealth government to service the trillion dollars of debt in the Budget.
"The Albanese Labor Government does not underestimate the serious combination of challenges that we have inherited."
Ms Tindall said mortgage holders could be in for a rough ride.
"[RBA] Governor Lowe has indicated the neutral cash rate could be around 2.5 per cent. If we get there by Christmas next year, the average borrower with a $500,000 debt could see their repayments rise by $652," she said.
"That's like blowing two car tyres every single month and having to replace them.
"While many families will be able to scrape together enough to make these higher repayments over the next two years. For some it's not going to be pretty, particularly against the backdrop of soaring prices for everyday essentials such as food, petrol and energy."
She said while some people may try to avoid refinancing in the current climate, it wasn't such a bad idea.
"Just because rates are on the rise, doesn't mean it's a bad time to refinance," she said.
"If you live in the home you own with a steady job and a good track record of paying down your debt, you should still be in the drivers' seat when it comes to rates, if you're prepared to refinance or at least haggle with your current lender."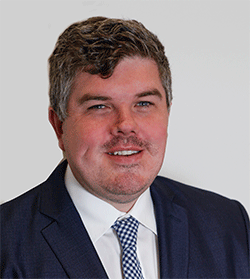 Troy Dodds is the Weekender's Managing Editor and Senior Writer. He has more than 20 years experience as a journalist, working with some of Australia's leading media organisations.