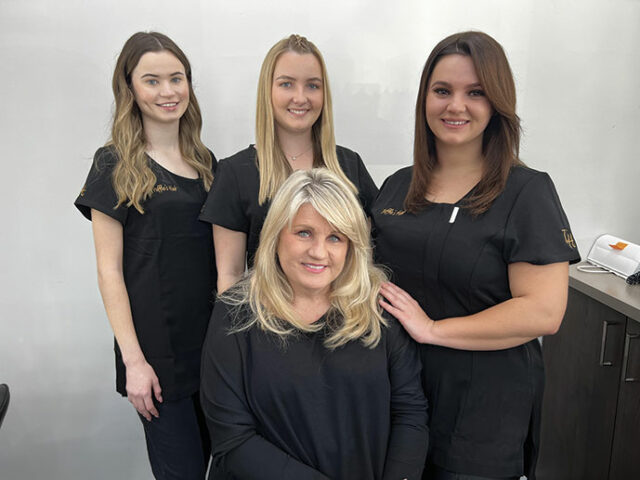 Truffle's Hair is a family-owned salon under the ownership of Kim Schwartz, who has been in the hairdressing industry for over 35 years.
Located at Southlands in South Penrith, Truffle's Hair comprise of a team of hardworking and passionate hairdressers that are constantly looking to turn the feeling of bland and boring hair into a statement piece of every single client that walks into the salon.
They believe that hair is the crown of every beautiful individual, and it needs to be treated as if it is the centrepiece of your appearance.
The Truffle's Hair team thrives in creating confidence and happiness in each and every client, taking special care and time when it comes to transforming every wonderful person that walks into the salon.
"We treat our salon as if it is the home of pampering others," Kim said.
"Our professionalism and constant training allows us all to be continuously in contact with the latest trends and beauty idealisms in today's society – pampering individuals of all ages, whether you fancy balayages, foils, luxurious blow-dries, even perms or sets.
"Our team offers a wide range of professional styling and colouring services to all our clients as well as providing continuous sales and promotions to our community."
Truffle's Hair's selected 'Senior Specials' days are on Tuesdays and Wednesdays, while on Thursdays and Fridays, the salon offers special packages as detailed in the advertisement in this week's Western Weekender.
In recent years, Truffle's Hair joined the Wella Family. Their salon is also a part of the Sustainable salons, meaning that they take care in recycling all their products used to ensure they are going to the right places to be reused to further benefit society. Truffle's Hair is also a Gold Salon Select and a GHD Elite salon.
"Our team's ability to form a connection with each and every client allows us to provide the best service and make the best decisions based on your current hair conditions and alter these decisions to bring you closer to your hair goals through each appointment," Kim said.
"Come visit our friendly team at Southlands Shopping Centre and receive a free consult based on your hair as we will provide professional and consistent advice towards your ideal hair desires."
Start your hair journey with Truffle's Hair today!
Call the team on 4722 9402 to book an appointment or visit their Facebook and Instagram pages @truffleshair for more information.