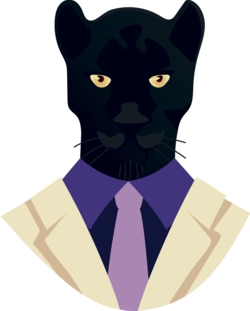 Ciro won't be a Bulldog
The chances of Penrith assistant coach Cameron Ciraldo joining the Bulldogs as their new head coach are remote, but not totally out of the question.
Ciraldo would be silly not to at least listen to a head coach job offer but I'm told his appetite for heading to Belmore just isn't there, despite his links with several key players including Matt Burton and Viliame Kikau.
Anyone coaching the side will have to do so under the scrutiny of Phil Gould, and Ciraldo knows all about that and how it impacts, and sometimes impedes, the head coach.
Ciraldo would also be aware that other NRL jobs are likely to emerge in the next off-season which may have more interest and stability.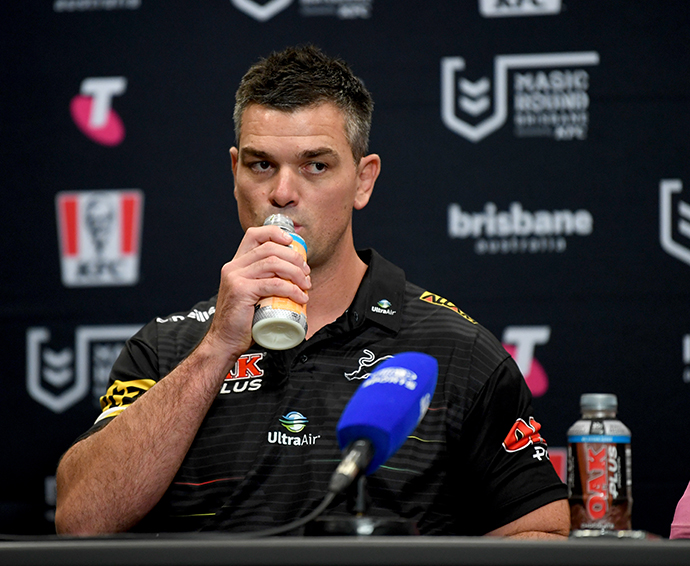 Barrett return not on the cards
Many fans automatically jumped to the conclusion that Trent Barrett could find his way back to Penrith in an assistant role now that he's parted ways with the Bulldogs. I'm told there's more chance of Clive Palmer joining the Penrith coaching staff than Barrett, who has been at the club twice before.
Martin looks for big deal
Second rower Liam Martin wants to stay at Penrith but the 25-year-old would be silly not to put himself on the open market and see where his value sits, especially if he plays Origin again this year.
Martin is off-contact at the end of the 2023 season and would be free to talk to rival clubs on November 1. This new deal could well be the biggest Martin will ever sign and he'll do the right thing and trust the process to find him the best deal.
Don't rule the Panthers out – they know Martin is not easily replaced, particularly given his versatility in the pack.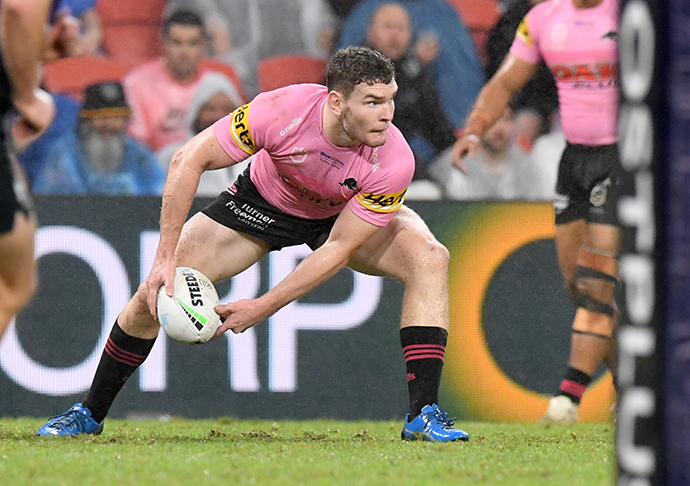 West hard to beat
It's no surprise that Stephen Crichton has been linked to a possible switch to NRL newcomers the Dolphins, but clubs wanting to raid Penrith's Premiership winners have a stumbling block bigger than big-money contracts: the ties so many of these players have to their community.
It's why the likes of Crichton, Brian To'o and Jarome Luai are all likely to take slightly less cash than what rivals are offering if it means they can stay in greater western Sydney. That's not to say the money won't be tempting enough to sway someone along the line, but the Penrith / Mount Druitt connection will keep plenty of players at the foot of the Mountains in the years to come.
Fans over the top
Your writer has started exiting some of the Facebook groups dedicated to the Panthers out of pure frustration. The ridiculous accusations that the referees are against Penrith, that there's some NRL and media conspiracy against the team and the slagging off of other teams has reached fever pitch.
It is very rare, despite what one-eyed fans like to believe, that a referee has all that much influence over the result of a game, and even rarer that a referee "has it out" for a certain team. Some of Penrith's fans need a lesson in humility and maybe a copy of the NRL rule book. It's embarrassing.
And let's not forget – the Panthers have lost only a handful of games in the past three seasons and made two Grand Finals. To suggest there's some sort of conspiracy against them is bordering on lunacy.
Luai battled on
It won't be talked about but I'm told it was nothing short of remarkable that Jarome Luai played against the Eels a fortnight ago. He was so sick that some officials expected him to miss the game. It won't go down in rugby league folklore but it was a mighty effort from the five-eighth.
Cleary back in the box
Panthers coach Ivan Cleary is finally expected to return to the coach's box this weekend at the SCG after his troublesome knee saw him miss a second consecutive game last weekend.
Cleary was hoping to receive a medical clearance to fly to Brisbane on Saturday but instead was forced to stay in Sydney with Cameron Ciraldo in charge at Suncorp Stadium. Cleary addressed the team post-match via video chat.
Election time
Penrith officials sent details of pre-polling to the playing group some weeks ago to ensure there's no extra game day distraction.
Cleary's record
Nathan Cleary is now the second highest point scorer in Penrith's history, edging past 1991 Premiership winner Greg Alexander last weekend. He's still got a while to go before he goes past Ryan Girdler, but given he's still likely got a decade of football to go, Cleary is set to break every Penrith record imaginable in the years to come.
Big audience for blockbuster
More than 300,000 viewers tuned in to Fox League's coverage of Penrith's 32-6 trouncing of the Storm last weekend. The game was 30 per cent up on the round nine Fox League game average.
It's an impressive result given Channel Nine also took the game live, with an average audience of 457,834.
Spotted
This very impressive Masked Panther impersonator in the crowd at Suncorp Stadium for Magic Round.