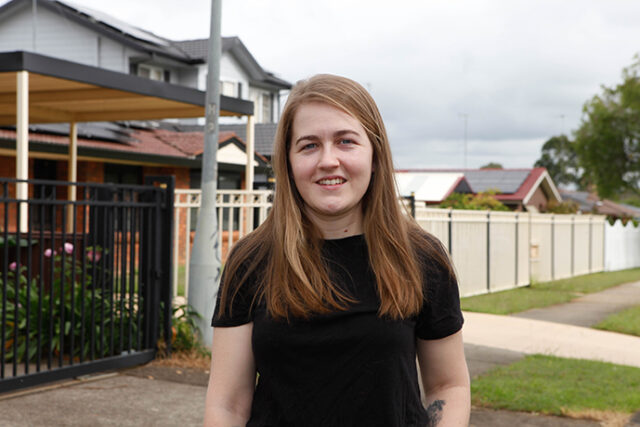 Housing affordability is a key focus of both major parties, but local home hunters say there are broader issues stopping them from getting into the housing market.
The Federal Government has announced that from July 1, there would be 50,000 places a year for the Home Guarantee Scheme that allows eligible first home buyers to purchase a new or existing home up to $900,000 with a deposit as low as five per cent.
This price will increase from the current cap of $800,000 for Sydney in response to rising property prices.
St Clair resident Taylor Dearie waited over six months for a place in the scheme, but with only a three-month period to settle on a property and limited stock, she is not sure if she will achieve her dream of buying a home in the current market.
"It has been a lot of learning as I have had competition from other home buyers and investors, the push from real estates to sign contracts on the day, negotiating a solicitor to help, all on top of shift work," Ms Dearie said.
"Being on one salary the bank has approved me for $665,000 with a $35,000 deposit but houses are going way above that, so it is not as a simple as just getting a place in the scheme. You ultimately need to be living at home with no life expenses or have extra contributions to have a real chance at competing."
Labor this week revealed its 'Help to Buy' plan that would assist 10,000 people a year buy homes with a deposit as low as two per cent, but the government will own 30 to 40 per cent in a bid to lower mortgages overall.
"After nine long years in Government, housing affordability has only got worse under the Liberal-National Government," Labor Leader Anthony Albanese said.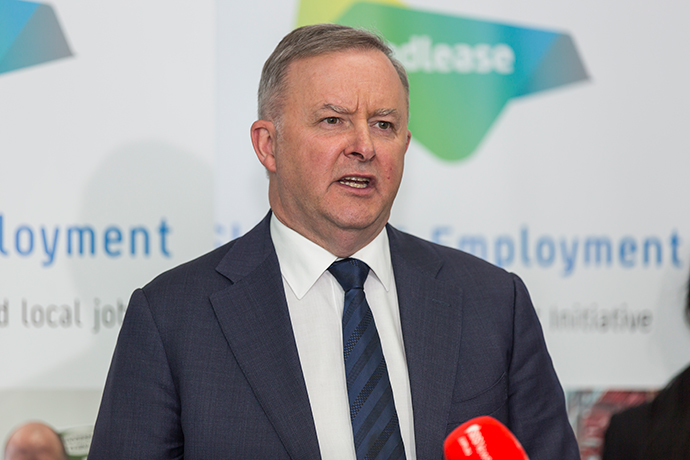 "Help to Buy is part of Labor's plan to tackle the housing crisis."
Prime Minister Scott Morrison criticised the plan.
"Labor has a plan where they want the Government to own your home, and not only that, you're last in line when it comes to your home. The bank has the first call over it, the Government has the second call over it, and you come last when it comes to your own home," he said.
Curtin University's Professor Rachel Ong ViforJ believes Labor's plan has merit.
"While the Coalition's New Home Guarantee scheme focuses on the deposit hurdle, Labor's Help to Buy scheme will help with both deposits and repayments," she said.
"Labor's scheme is also more targeted at lower-income households. But shared ownership schemes such as Help to Buy are complex. Participants will need to read the fine print to ensure that they are prepared to accept the complications that might arise later.
"In truth though, we can't really hope to make a dent in the housing affordability crisis without hard policy choices such as reforming tax concessions that have pushed up house prices. Neither party is willing to put forward such measures."
Pete Wargent of BuyersBuyers, a national marketplace for buyer's agents, said it's clear that both sides of politics are looking at demand-side measures to improve access to home ownership for younger Australians.
"The deposit hurdle is known to be the major barrier to home ownership, and Labor's proposal will require buyers to have only a deposit of two per cent to obtain a loan through a qualifying lender, while the proposed scheme is set to see a contribution of up to 40 per cent of the price of a new home," he said.
"The merits of this scheme and any countering announcement from the Coalition will be hotly debated, but it's clear that there will be more opportunities ahead for first homebuyers to enter the market and home ownership rates should rise as a result."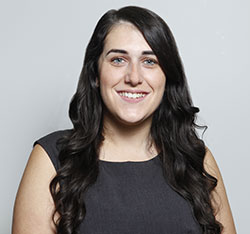 A graduate of Western Sydney University, Emily covers Local, State and Federal politics for the Weekender, as well as crime and general news.