The final countdown is on to Saturday's Federal Election, as confusion over a number of local commitments dominates the final days of the Lindsay campaign.
Lindsay is held by the Liberal Party's Melissa McIntosh via a margin of five per cent, but has traditionally been held by the government of the day.
That brings Labor's Trevor Ross into play, given most polls predict Anthony Albanese will lead the Opposition to victory on Saturday, making him Australia's 31st Prime Minister.
Dunheved Road has emerged as a late election issue in Lindsay, with an announcement by Labor that it would "bring forward funding" to start the massive upgrade raising eyebrows with Ms McIntosh.
Ms McIntosh contends there is nothing to bring forward and that the full funding is now sitting with Penrith City Council.
Council is undertaking a design and consultation process and expects construction to start in 2023. It's understood that timeline is unlikely to be moved forward nor is there scope for construction to start earlier.
"It's Labor having a lend of the community when it comes to Dunheved Road," Ms McIntosh said this week.
While Council has distanced itself from the back and forth, saying it doesn't comment on election commitments during a campaign, Mayor Tricia Hitchen appeared in a Facebook video with Ms McIntosh to confirm the construction timeline and the process.
When asked for more specific detail on its announcement, Labor said via a campaign spokesperson: "We will work in partnership with Penrith City Council to ensure they have the funds available to bring forward expenditure to fix Dunheved Road."
Meantime, Ms McIntosh's announcement last week that the Coalition would fund an upgrade of Bill Ball Oval at St Marys to the tune of $1.64 million has also sparked confusion.
The upgrades include a new amenities building with two change rooms with showers, accessible toilets, an additional public toilet, officials change room and showers, canteen, storage and a first aid area. A new car park will also be built.
But on the same day, Penrith City Council also announced it was funding a new amenities building in conjunction with the NSW Government through the NSW ICC T20 World Cup 2020 Cricket Legacy Fund, Cricket Australia and Cricket NSW through the Australian Cricket Infrastructure Fund, and the Penrith Cricket Club.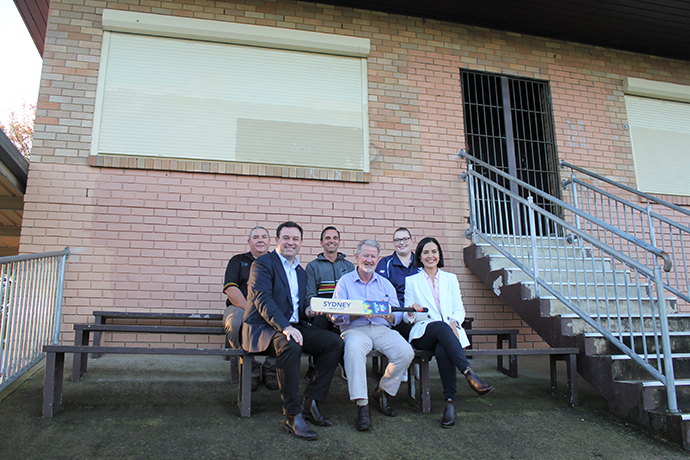 There was no mention of the promised federal funding in Council's announcement, sparking confusion over where the federal funding would go.
Council says it is beginning construction this month.
The Weekender sought clarification from Ms McIntosh and Council but there appears to be no clear answer over exactly what the $1.64 million from the Coalition would pay for given the amenities building is already being replaced by Council.
A new car park is part of Ms McIntosh's commitment but not part of Council's upgrade.
Council does not comment on election commitments during a campaign, making clarification over the federal funding difficult. But it appears the work will go ahead regardless of the election result.
More than 12,000 cricket and football players use the Bill Ball Oval including from the Penrith Junior Cricket Association, Penrith Cricket Club and Nepean Football Club.
Ms McIntosh said the new amenities building is a huge win.
"Sport is at the heart of our community and not only will this funding increase access to the Oval, it will also help cater for the growing number of Australians playing sport, including girls and women," Ms McIntosh said.
Both Mr Ross and Ms McIntosh have spent most of their time at pre-poll over the past fortnight with a steady stream of early voters making their way into local centres, primarily on High Street in Penrith.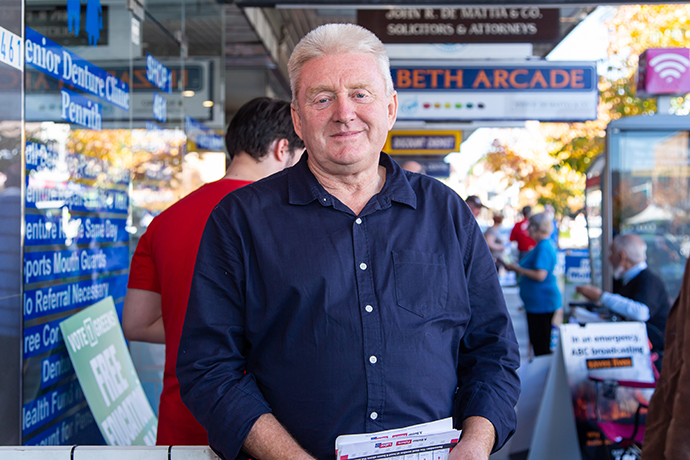 Outside of specific Lindsay issues, housing and cost-of-living has dominated the battle between Prime Minister Scott Morrison and Opposition Leader Anthony Albanese.
Both have policies designed to make it easier for younger people to buy a home. But both have long-term impacts – Labor's plan would allow the government to own 40 per cent of the home, while the Coalition's policy allows people to access their Superannuation.
THE LINDSAY CANDIDATES – IN THEIR OWN WORDS
Trevor Ross - Labor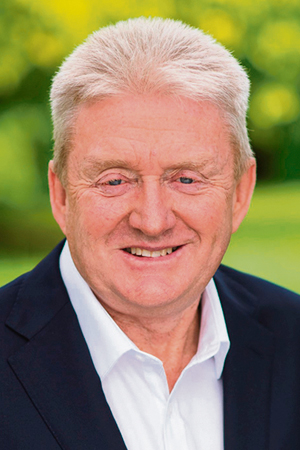 I've lived in western Sydney my entire life, raising my four sons here.

When I was 14, I first volunteered with my grandparents in the local bush fire brigade, and I have gone on to serve as a professional firefighter for the last 40 years.

Serving our community has always been important to me, and it's why I've put my hand up to represent our region in the Federal Parliament.

After almost a decade in office, Scott Morrison and the Liberals have forgotten about hardworking families in western Sydney.

Only a Labor Government will deliver for western Sydney.

A Labor Government will build a better future by putting dignity and quality back into aged care; strengthening Medicare by making it easier to see the doctor; creating secure local jobs by investing in fee-free TAFE and more university places; making child care cheaper so that it's easier for working families to get ahead; and making more things here in Australia by working with business to invest in manufacturing and renewables.

This election, I'm asking for your support to build a better future.
Pieter-Joris Morssink - The Greens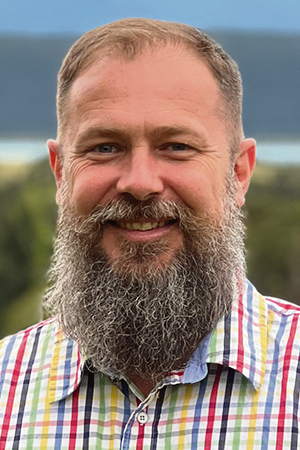 I grew up on Dharug Land.

I listened to and learned from a lot of Elders growing up.

I attended the same school from Kindergarten through to Year 10. Bidwill Primary School/High School.

I am a strong believer in community, honesty, and solidarity.

I am proud of my upbringing in a suburb within western Sydney that has been neglected for decades by the austerity measures of the Federal Budget.

I grew up in a community environment that lacked funding for services for children, parents, and families that support their general health and social
wellbeing.

I grew up feeling the need for better services, better facilities, better housing, better education, a better welfare system, and a better way of life for all.

This experience taught me to stand up and speak out about the inconsistencies handed down to us by these lofty few making decisions.

I cannot and will not stand for corruption.

I stand with the Greens as I believe in their plan "Powering Past Coal and Gas".

I stand with the Greens in ending the $98 billion of taxpayer handouts to corporations that encourage them to burn fossil fuels and redirecting that money into creating new jobs and industries.

Lastly, I stand with the Greens to establish a Federal ICAC with retrospective powers to stamp out the corruption that is present at all levels of government today, Local, State and Federal.


Max Jago - Pauline Hanson's One Nation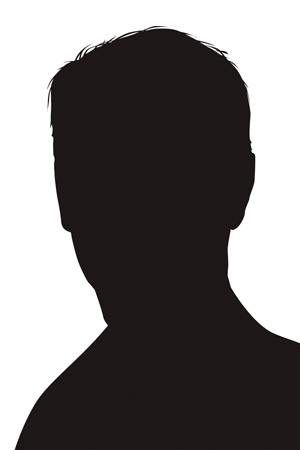 Like all candidates, Max Jago was given the opportunity to provide a pitch to the community. Below represents his response.











Joseph O'Connor - United Australia Party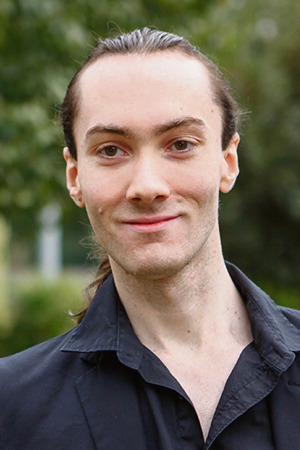 I was never someone who particularly cared or was interested in politics however over the last few years I've noticed that quality of life in Australia is steadily declining.

Politicians seem more interested in lining their own pockets and the pockets of their friends rather than helping the people they're meant to represent.

Representatives are meant to fight for the interests of the people in their community, advocate for what they want and negotiate on their behalf with the bureaucrats in government but this never seems to be the case. Over the past few years housing has become more unaffordable, cost of living has sky rocketed, people are struggling to pay bills and buy groceries.

More and more freedom is being stripped away from people in the name of "safety" yet no one ever asks the question who is going to keep you safe from the people who are stripping away your rights in the first place. Endless government red tape and regulations have created a nanny state that is ruining people lives and destroying businesses.

There's a lot of problems and I can't guarantee I can fix any of them but I can guarantee I'll at least try.



Melissa McIntosh - Liberal Party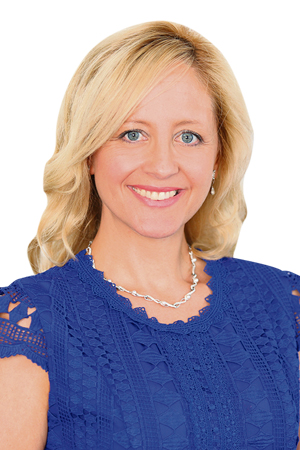 I was born at Nepean Hospital, as were my three children. I grew up locally and studied at Western Sydney University in Werrington.

Before being elected to Parliament in 2019, I worked in the local community housing sector.

I proudly serve as your local Federal MP and have delivered on my Plan for Lindsay, including infrastructure and sports facility upgrades, funding for schools, mental health support, and environment initiatives.

Our community is the heartland of western Sydney and why I have championed Aussie-made manufacturing in Emu Plains, Penrith and St Marys, and local small businesses.

I delivered $127 million for Penrith Council to build the Dunheved Road upgrade.

I fought for Penrith to have $14 million of funding for Australia's first Head to Health mental health centre.

I delivered sports upgrades at Penrith Valley Sports Centre, Cambridge Park, and Chapman Gardens, Kingswood.

I am backing the Western Sydney Airport and the tens of thousands of jobs it will bring locally and the $3.5 billion of Federal funding for the Metro rail link from St Marys to the airport.

I have delivered environmental projects for Agnes Banks, Londonderry and Llandilo.

I am focused on delivering a strong economy for western Sydney to ensure a stronger future for our community.
Gareth McClure - Liberal Democrats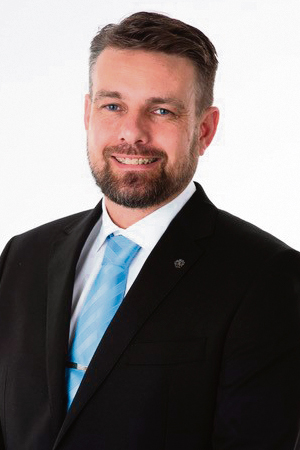 I believe you should keep more of your hard-earned money and get politicians out of all our lives.

The Liberal Democrats fight for an Australia that rewards hard work and values freedom and independence.

Australia's cost-of-living crisis has been caused by both Liberal and Labor governments and neither party offers anything different in the coming election.

You cannot trust those who got us into this mess to fix it!

The reckless spending will only further fuel inflation and push up interest rates putting immense pressure on already struggling Aussie families.

We are constantly feeding government bureaucracy and inefficiency but rather than serve us it increasingly appears bureaucrats regard it as their job to tell us what to do.

The Liberal Democrats offer a real point of difference.
We will slash government spending, bureaucratic and compliance costs as well as greatly simplifying our over complicated tax system.

I want to give the people of Penrith a well-deserved pay rise with our 20 percent flat tax and cheaper energy policy.

Small businesses desperately need help to recover from two years of crushing COVID rules and restrictions.

As a strong believer in democracy I will fight for our fundamental liberties, such as the right to free speech and the right to protest.

I will fight to protect your right to work, your bodily autonomy and ensure government cannot arbitrarily render you unemployed ever again.
Rebekah Ray - Informed Medical Options Party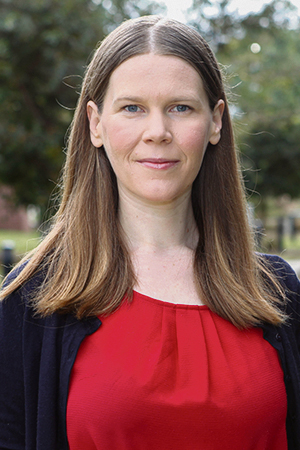 Are you tired of broken election promises followed by a broken and corrupt government? I'm tired of this too.

That is why I am taking a stand for my local community. I'm a true Penrith local, born, raised, live, work, and own a small business here. We need real people with real solutions, not career politicians.

I will demand for an independent federal ICAC to spring clean this toxic government followed by a royal commission into the government's handling of the COVID-19 pandemic. This is necessary to prevent continuous lockdowns of our country which has resulted in fast rising inflation, $1.3 trillion of debt, destruction of small business, and a crisis in education, healthcare, aged care, and mental healthcare.

We will implement sensible, logical and practical solutions to these problems created by our government.

We will protect the Australian dream of home ownership by limiting foreign ownership of land which is pricing locals out of the property market. No major party addresses this problem. We want to create a socially inclusive society without putting others at risk. We will protect your children, daughters, and wives by ensuring that woke ideologies and political correctness does not hijack common sense, safety, and logic.

We will invest in safe, economical and environmentally sound energy production in Australia creating new industry and jobs for Australians. If you support me you will get someone who listens, collaborates, and advocates on behalf of the needs of the community with sensible, logical, and practical solutions. Vote 1, IMOP, Rebekah Ray for common sense and logic within government.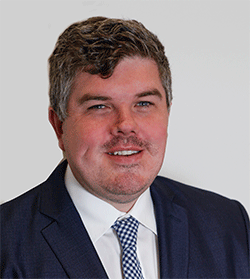 Troy Dodds is the Weekender's Managing Editor and Senior Writer. He has more than 20 years experience as a journalist, working with some of Australia's leading media organisations.