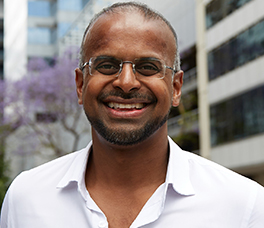 It's the final week of the 1980 US presidential election campaign and there are two candidates on the debate stage. The challenger, Ronald Reagan, skewers the incumbent President Jimmy Carter with an appeal to the hip pocket that soon enters political folklore. "Are you better off than you were four years ago?" he asks.
Suffering an election-year recession, Americans answer 'no' and Reagan steamrolls to a landslide victory. Stand by for a repeat in 1992 when Bill Clinton campaigns on a theme of "it's the economy, stupid" to win the White House.
It's a long way from Washington DC to the self-service checkout at my local Woolworths. But I thought of these famous change-of-government elections – and their potential salience for our own – when the Australian Bureau Statistics published inflation figures last week.
Inflation is much more than just a number. It means forking out $5 for an iceberg lettuce; $4 for a red capsicum; $8 for muesli bars that once set you back $6. It's being slugged for school fees and trips to the movies. Even at McDonald's, six chicken nuggets now cost $6.95. That used to be enough for an entire meal with fries and drink.
The question is what all this means for the outcome on May 21. As I campaign for Labor in seats like Parramatta and Bennelong, it feels like there are two parallel elections. In one set of contests, the focus is largely on post-materialist concerns such as the need for a federal ICAC as well as climate change action (though Labor is trying to connect this to power prices and jobs).
The other election is in the nation's aspirational, working-class suburbs and regions. It's being fought on issues like economic management and the cost of living. There's no sense of idealism about politics; more exhaustion and frustration. There are more seats in the second category than the first.
Predicting how perceptions of the economy will drive voting decisions isn't easy. Scott Morrison points to macro indicators – low unemployment, low interest rates, a turnaround in the budget position and Australia's general resilience in weathering the pandemic.
Labor's best chance is to move the conversation onto people's lived experience. If the economy is so great, why is everything except wages going up?
Economic conditions aren't always a perfect predictor of election results.
In 2007, John Howard was voted out despite presiding over relative prosperity – because enough Australians craved something new. And in 1993, Australians re-elected Paul Keating despite "the recession we had to have" because they judged John Hewson's Liberals would be worse.
Even today, there are mitigating reasons for why everything is so expensive in the shops. The war in Ukraine has increased fuel prices, worsening supply chain bottlenecks. Restrictions on imported labour, as well as recent floods, have impacted the price of vegetables and fruit.
At the same time, few Australians could answer Reagan's question in the affirmative. Are we really better off than three years ago? While both sides have proposed cost of living measures, neither side's policy offerings have really resonated with the public.
It's the job of both leaders to make this connection in the campaign's final fortnight: to convince voters in those crucial marginal seats they have a plan to assuage economic anxiety and make life better.
Change has to be worth the risk, and the election result could hinge on people's faith about how much the federal government can even do.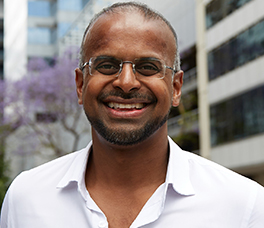 Alan is a strategic communications specialist. He writes a weekly column for Parra News.