A discussion over the practices within Penrith City Council meetings has led to a South Ward Councillor wanting more direct avenues for community engagement.
Councillor Sue Day wants to explore the option of opening a public forum to connect with Penrith residents.
At a Policy Review Committee Meeting, Councillors had to vote to adopt a revised Model Code of Meeting Practice, which allowed Councillors to permanently attend meetings remotely.
During the meeting, Councillor Ross Fowler commented that there was a need for the code to have an option to allow the community to be able to express themselves in relation to issues after the General Business item was no longer used in meetings.
Acting Governance Manager Adam Beggs explained that General Business was outlawed as it goes against the requirement to give notice of the business that will be "transacted" on the night.
The public can speak on matters already listed in the business paper or Councillors can raise an issue through a Notice of Motion, which has to be submitted five working days before a meeting.
With the final option allowing Councillors to raise Urgent Business that is decided by the Mayor if it will be discussed, Cr Day believes trialling more informal public meetings would be beneficial.
"Historically Councillors had the General Business function where you could bring anything to the floor to represent a certain group or issue," Cr Day said.
"I believe the public used to be able to speak before meetings and I think giving people the opportunity to put in oral submissions to items they are passionate about without having to go through the more complex protocols would be great."
With the model code going to exhibition for the community before it is discussed further, Cr Day said she will be pursuing the idea.
"It could be meeting in a town hall or neighbourhood centre in each ward where Councillors and Council officers are accessible to the public," she said.
"All the code of conduct will apply but more informal and an extra level of community engagement, so we can become aware of issues sooner."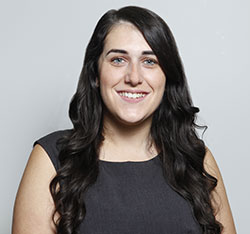 A graduate of Western Sydney University, Emily covers Local, State and Federal politics for the Weekender, as well as crime and general news.