The Reserve Bank of Australia (RBA) has risen the official cash rate by 0.25 per cent to 0.35 per cent.
It is the first increase in 11 years.
The decision could add some $74 a month to an average $600,000 home loan.
Sarah Megginson, Senior Editor of Money at Finder, said the rate rise is likely to lead to further hikes in home loans.
"This rate rise, along with a property market that is beginning to cool, means some recent buyers may be caught out now – or when their fixed rate ends," she said.
"If your rate has jumped or looks like it is going to, it might be time to go home loan shopping and find a better interest rate."
While RBA decisions are independent of the government, there's no doubt the rate rise will have a huge impact on the election campaign.
Opposition Leader Anthony Albanese was quick to point the finger of blame at the government.
"It was hard enough to make ends meet under Scott Morrison and today it got even harder for millions of Australians," he said.
"Even before today's decision Australians were facing a full-blown costs of living crisis on his watch.
"Scott Morrison's economic credibility was already in tatters, now it's completely shredded. After almost a decade of this Liberal-National Government, the costs of essentials are out of control, real wages are falling, and now interest rates are rising by a quarter of a per cent.
"Everything is going up except wages and now interest rate rises are part of the pain."
The RBA said it needed to act given current economic conditions.
"The Board judged that now was the right time to begin withdrawing some of the extraordinary monetary support that was put in place to help the Australian economy during the pandemic," RBA Governor Philip Lowe said.
"The economy has proven to be resilient and inflation has picked up more quickly, and to a higher level, than was expected. There is also evidence that wages growth is picking up. Given this, and the very low level of interest rates, it is appropriate to start the process of normalising monetary conditions.
"The Board is committed to doing what is necessary to ensure that inflation in Australia returns to target over time. This will require a further lift in interest rates over the period ahead. The Board will continue to closely monitor the incoming information and evolving balance of risks as it determines the timing and extent of future interest rate increases."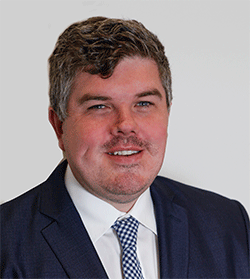 Troy Dodds is the Weekender's Managing Editor and Senior Writer. He has more than 20 years experience as a journalist, working with some of Australia's leading media organisations.