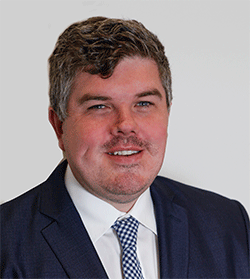 After the shock of the 2019 election, it would have surprised nobody if Labor went through complete generational change as 2022 approached.
Instead, Labor has doubled down. Led by a 26-year MP in Anthony Albanese, even Bill Shorten – the man who led that ultimately disastrous campaign three years ago – plays a key role in Labor's team for this election.
Labor stalwarts like Penny Wong, Kristina Keneally, Chris Bowen and Tony Burke sit ready to govern should Albanese achieve what Shorten couldn't on May 21.
The argument Labor makes is that this is perhaps the most experienced Opposition in history and that makes it ready to lead the country.
That may be true, but the flip side and perhaps the Coalition's best argument is that many of these faces were present during some of the most tumultuous times of Australian political history, where instability became a Canberra pastime. Can they now be trusted with the keys to Parliament House?
Keneally is an intriguing proposition.
Labor's obsession with the failed former NSW Premier, who played a key role in that 2019 loss and has been parachuted into a western Sydney seat displacing a true local candidate, is curious.
The party clearly believes Keneally is a vote winner, despite what history shows, and one of its strongest attack dogs.
But there is little to prove she has much cut through at all, and the recent 'mean girls' drama wouldn't have helped either.
One thing we know for sure is that this is do or die for Labor as we know it.
If the Coalition somehow produces another Scott Morrison-led miracle and wins the election, Labor will have to go completely back to the drawing board and reshape itself for 2025.
Albanese can't be leader, that's obvious, but more change must occur if Labor somehow loses two consecutive elections from almost unbeatable positions.
The party will need to all but gut itself for long term recovery.
For now though, Albanese will be sharply focused on winning.
It's clear from what we've seen of the campaign so far that Labor wants to make this election a referendum on Scott Morrison's character.
Morrison is clearly aiming for the exact opposite, and his shift in language over the week was obvious.
The Prime Minister wants people not to focus on the leaders, but themselves as individuals. How's life going at the moment and if it's generally good, why would you risk the other mob?
Both are strong strategies.
Morrison's team has realised he can't win this with some sort of Kevin 07-like popularity contest, because truth be told, he's just not that popular.
But Morrison's poor popularity doesn't mean the government itself hasn't performed well, which is ultimately his argument.
"Our Government is not perfect. We've never claimed to be, but we are upfront, and you may see some flaws," he said on Sunday.
"But you can also see what we have achieved for Australia in incredibly difficult times."
This is the type of messaging you can expect to hear from Morrison for the next six or so weeks.
Albanese will have a razor sharp focus on Morrison and is desperate to convince the voting public that the Prime Minister goes missing when times are tough.
It's the path he has to take given the last three years but I'm not totally convinced it's one that washes.
As much as his 2019 holiday in Hawaii still dogs him, there's plenty of people out there who defended Morrison at the time and still do.
I'm not sure the electorate buys the line that Morrison constantly goes missing – especially when they've probably watched more press conferences than ever before in the last couple of years, given COVID updates had such a direct impact on individuals and businesses.
A standard voter could argue they've seen more of Morrison than they would most Prime Ministers during a term.
'Scotty from Marketing' certainly has a business rival in 'Albo from Advertising' and you can bet both are going to stick pretty firmly to the script between now and May 21.
Whoever sells it better in the end will get the keys to the Lodge.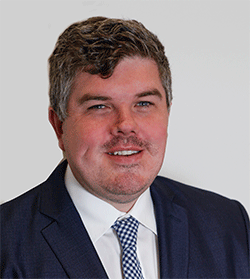 Troy Dodds is the Weekender's Managing Editor and Senior Writer. He has more than 20 years experience as a journalist, working with some of Australia's leading media organisations.