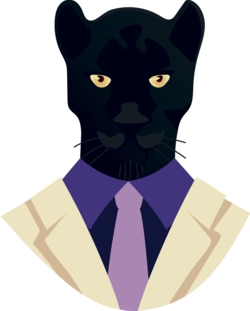 May eyes big deal – if he can get through court case
Two does not go into three and Penrith coach Ivan Cleary will certainly have a headache to deal with when Brian To'o returns from injury in about a month.
His replacement Taylan May is in terrific form and is impressing officials after a rocky time at the back end of last year, where plenty of convincing was required to ensure 'Tiny' got vaccinated and there were concerns over his attitude.
At the time Penrith was also aware of an incident that happened in Queensland late last year. That has now resulted in police charges, which may stall May's progress. It's one to watch in coming days, but the charge doesn't activate the NRL's no-fault stand down.
Meantime Charlie Staines has also been on the improve after rocky form in the Eels' trial back in February. One thing that won't be tiny is May's next deal – he's off-contract at the end of 2022 and his time in first grade will certainly have other clubs taking notice.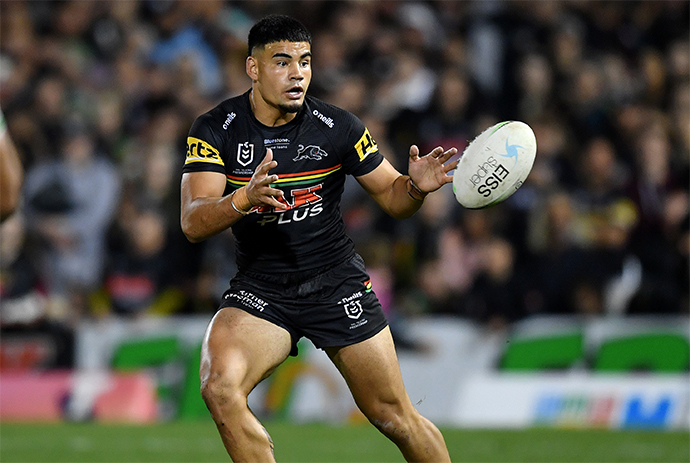 What lies beneath
Last week I noted that Penrith officials aren't 100 per cent sure what they'll find when work begins on construction of the new stadium, with plenty of rumours swirling around that a number of people's ashes are buried underneath the turf.
A Masked Panther follower with knowledge of the club during the 1990s and 2000s said this week: "I don't think there would be any left from 50 years, more likely in the last 17 years. When the last 'major' upgrade was done at the stadium for the west grandstand in 2005/06 it included a new playing surface which was dug almost one metre below the current playing surface to build up the soil profile to allow both growth and drainage but also new sprinklers. There was talk back then we needed to have a priest or minister bless those whose ashes had been spread on the field. There was always the odd request, but with the gates left open most days it wouldn't take much for someone to do a sneaky, so it would be unknown. Allegedly, there was a jersey buried in the current field too."
Board's call
The Panthers' Board will have the final say on Ivan Cleary's anticipated contract extension, not just the Chairman.
"That's one of the things we've changed – that the Board will determine who the coach is going forward," said Panthers Chairman Peter Graham.
"I'm not going to pre-empt a decision by the Board but I can tell you our overall direction is based on the idea of consistency… that breeds confidence. We'll be working with Ivan to make sure we have a relationship that will be in place for as long as he wants it."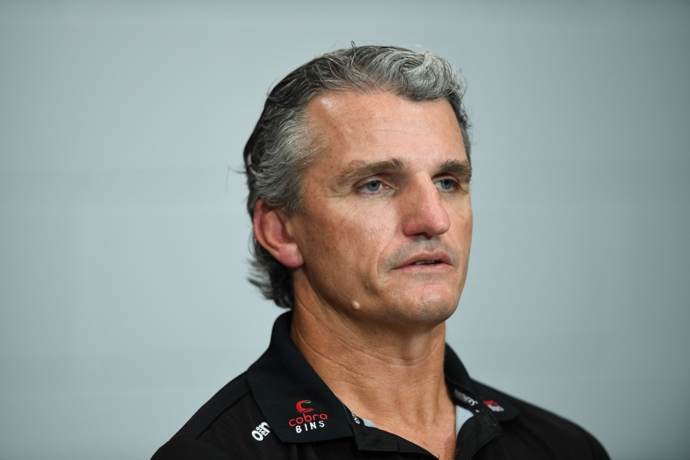 Backing the girls
I mentioned a few weeks ago that the NRL is very keen for the Panthers to have an NRLW team, and the club has now confirmed its intent to join the competition.
At the club's Annual General Meeting last week, it was noted that the club had a strong interest in joining the competition, which is expanding in 2023 and again in 2024.
The Panthers' Board is likely to take an "as soon as possible" approach to the team, but that could still be 2024 – the club is keen to get everything right, including facilities for the players.
Spotted
O'Neill returns: Former Panthers Chairman Dave O'Neill at BlueBet Stadium on Saturday watching the Harold Matthews Cup and SG Ball, alongside Penrith head coach Ivan Cleary.
Cheerleades groove: A number of Pantherettes dancing the night away at Duck Duck Goose on Friday night after Penrith's win over South Sydney.
Cafe call-in: In-form Panthers winger Taylan May at The Big Big Aloha cafe in St Marys.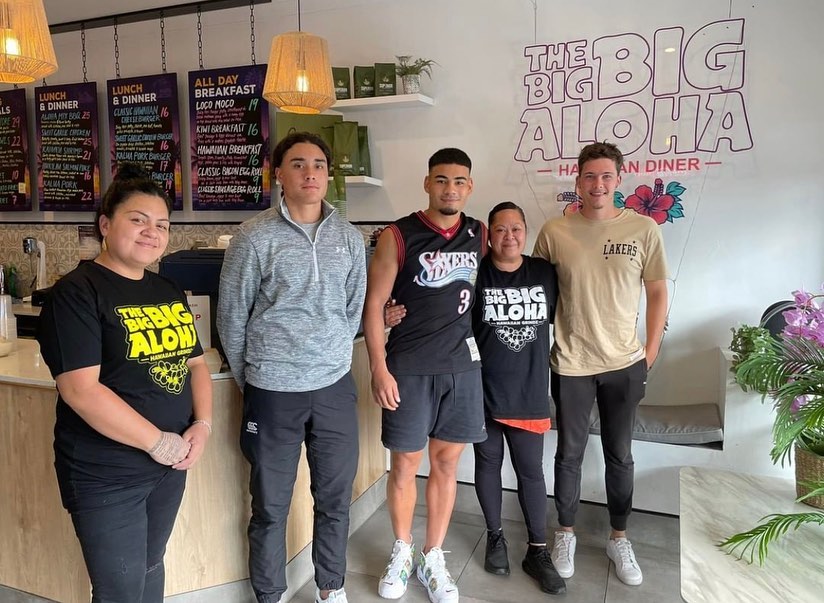 PM backs a winner
Prime Minister Scott Morrison was in Jamisontown last Friday, and there was no doubt who he was backing in the Grand Final re-match.
"I believe the Panthers would beat the Rabbitohs," he said.
"But Sharks are playing too, and you know who I back on that score."
Punters on Panthers
The unbeaten Panthers are travelling better than they were 12 months ago according to TAB figures, after their odds were cut further from $3.75 to $3.50 to win the NRL Premiership.
At the same stage last season, Penrith were also title favourites but rated a $4.25 chance. They didn't get to the $3.50 mark until Round 6.
The Premiers, who opened at $5, are now the fourth best backed side to claim the trophy with 14 per cent of the hold after surpassing Manly (10 per cent). The Roosters (18 per cent) still have the most support from TAB punters, narrowly ahead of the Storm (17 per cent) and the Eels (16 per cent).
TV winners
The Panthers v Rabbitohs match was the most watched program on Foxtel last Friday night, attracting an average of 304,000 viewers. An average of 319,000 tuned in over on Channel Nine (not including regional figures).