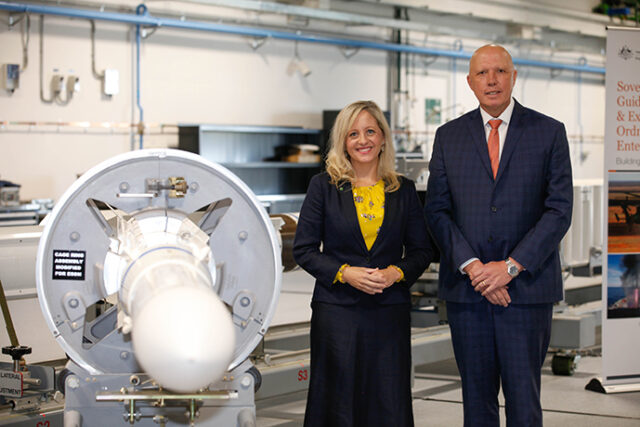 With a war in Ukraine and growing Chinese aggression, the Morrison Government is focusing on developing a more capable military force to defend Australia.
Minister for Defence, Peter Dutton announced strategic partners as part of a plan to deliver a $1 billion Sovereign Guided Weapons and Explosive Ordnance Enterprise.
Mr Dutton made the announcement when he officially opened the maintenance facility for Navy guided weapons at Orchard Hills on Tuesday with Federal Member for Lindsay, Melissa McIntosh.
Prime contractors, Raytheon Australia and Lockheed Martin Australia will work with The Australian Missile Corporation, The Sovereign Missile Alliance and Aurecon Advisory to rapidly increase the country's ability to maintain and manufacture guided weapons and their components in Australia.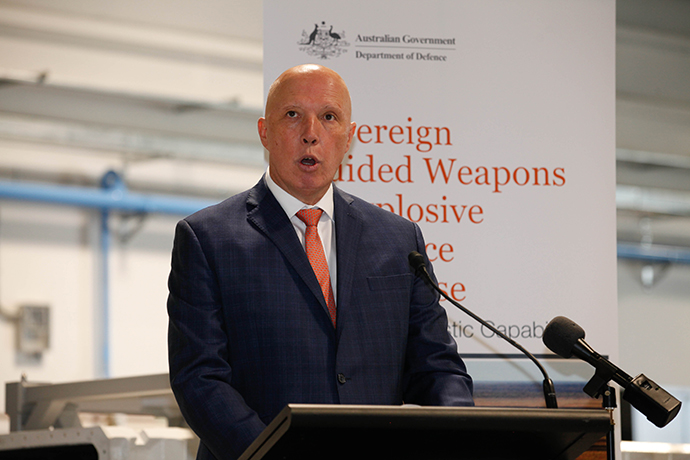 "I am worried about the Indo-Pacific and the path China is on at the moment, so it is best to be open and honest with the Australian public about that," Mr Dutton said.
"Working with industry partners we can achieve capability much sooner and give ourselves the best chance of developing sovereign industry and export capability into the future, which is not only going to bring us revenue as a country but increase skills and development of new technology that bolsters security."
Mr Dutton said the $96 million facility in Orchard Hills will include advanced software to optimise weapons maintenance and will assist in protecting the nation.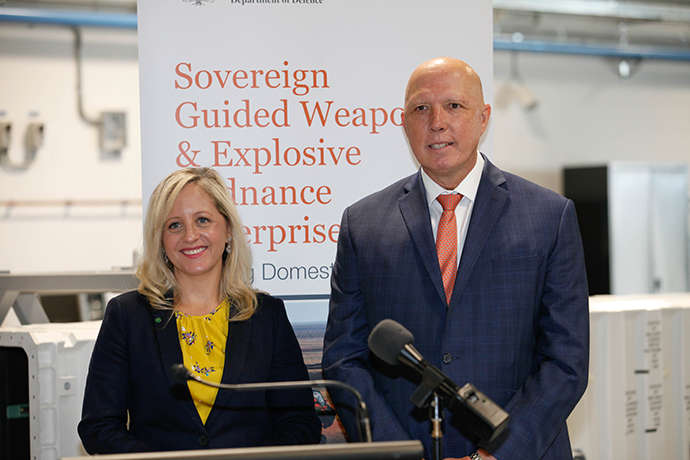 "It is just one example of the infrastructure that will need to be delivered in coming years to support our Sovereign Guided Weapons eco-system in Australia," he said.
"We are building new facilities and infrastructure to ensure we get the maximum lethal capability from our current missile stocks today and we are partnering with two of the world's foremost missile makers to build our own manufacturing base in Australia in the future."
Ms McIntosh said the Penrith region should be proud for playing a vital part in increasing the country's defence capabilities.
"This facility is doing really important defence work here that protects Australians and that enhances maintenance capabilities," Ms McIntosh said.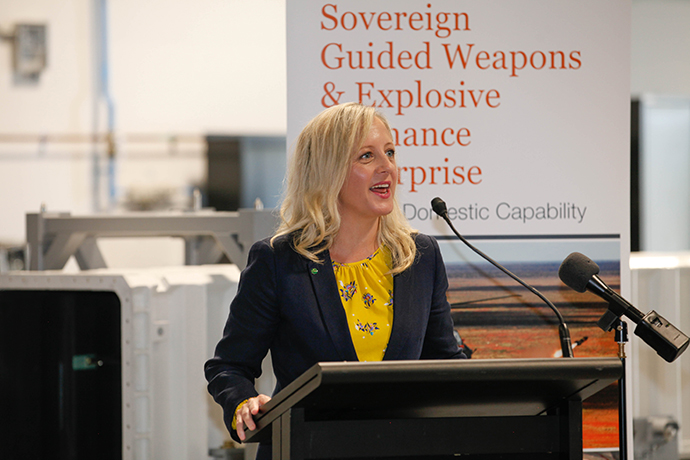 "It is about increasing manufacturing and securing our supply chain, so it is an exciting day and step towards increased interest and focus and importance of western Sydney."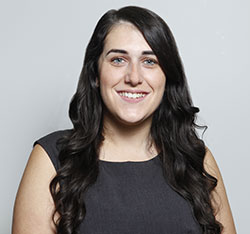 A graduate of Western Sydney University, Emily covers Local, State and Federal politics for the Weekender, as well as crime and general news.