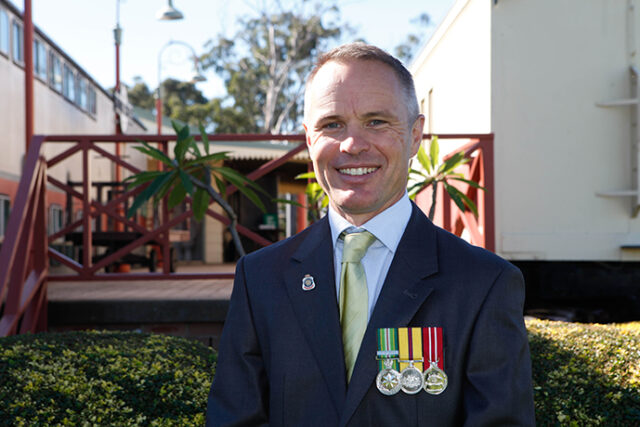 On April 25 we pause to remember and pay our respects to the service personnel who have lost their lives in war and conflict while protecting our country.
With the return of full-scale ANZAC Day services this year, the community is encouraged to commemorate the contribution and suffering of all those who have served.
At just 49-years-old, Brad Hulls is the newest veteran to join the St Marys RSL Sub-Branch.
Mr Hulls said a strong family background of military service led him to join the Army in 2003.
"I was a Military Officer in the Australian Defence Force and saw combat tours in the Middle East as well as other humanitarian tours overseas," Mr Hull told the Weekender.
"In the 10 years I did serve I thoroughly enjoyed it. You really see unusual stuff and take part in unique experiences, but it can be confronting at times which adds a tinge of sadness."
With encouragement from his partner, Londonderry MP Prue Car, Mr Hulls decided to join the Sub-Branch to help continue the next generation of members.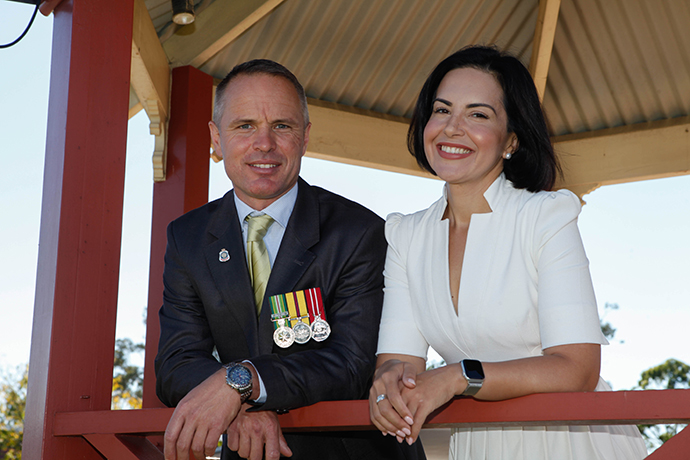 As the Royal Commission into Defence and Veteran Suicide shines a light onto the mental health struggles Defence personnel face, Mr Hulls also said that Sub-Branches are vital in providing important support.
"Prue has great respect and time for the guys and from what I have witnessed they do a phenomenal job in supporting the veterans, widows and their families," Mr Hulls said.
"I acknowledged there was a gap with contemporary veterans from conflicts post-Vietnam such as Iraq, Afghanistan and East Timor that might see the RSL as an older cohort, so I wanted to show that younger or current serving members could join."
Planning to attend a local Dawn Service with his family, Mr Hulls said he uses the day, which is a solemn one, to reflect on his time serving and those who came before him.
"I think of my colleagues every single day… I think it is important to have a day where we all come together as mates, but it is a day of sadness as we remember those people who have been left behind or are still suffering today," he said.
"It is nice to see young people paying their respects and ANZAC Day is gaining significance every year, so it is important for the community to continue that."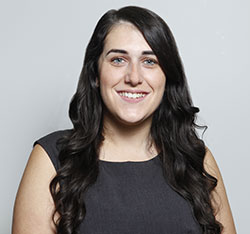 A graduate of Western Sydney University, Emily covers Local, State and Federal politics for the Weekender, as well as crime and general news.