Research has revealed that 14 per cent of voters in Lindsay have deliberately gone without medication because they could not afford it.
This comes as commonly used medicines on the Pharmaceutical Benefits Scheme (PBS) now cost patients $42.50 per prescription after the maximum co-payment went up again at the start of this year.
The research conducted by Insightfully on behalf of the Pharmacy Guild of Australia (PGA) found that a third of middle-income households earning $60,000 to $100,000 a year without a concession card have found it difficult to afford medications on the PBS.
Pharmacist at Colyton Centre Pharmacy and Morris Care and Advice Pharmacy in Oxley Park, Veronica Nou said she experiences patients struggle daily.
"I see people who work hard trying to do the right thing but have to ask if they can pay for their kids' antibiotics next week, while also being sick and going without," Ms Nou said.
"People will be on three types of medication for heart problems but ask me what one they can skip every second day so they can afford rent, or food or car rego."
Chantelle Williams from St Marys said she has felt embarrassed when she could not afford medication for her 13-year-old son.
"My son takes daily medication for ADHD and to sleep, but I am on a single parent pension and have just started working three days a week," Ms Williams said.
"I have had to go in and ask the chemist if I can give them the money the next week when I get paid, which is so embarrassing, but it is a must for my son."
Modelling from the University of Technology Sydney has found failure to take medicines could cost the Federal Budget $10.4 billion in a year in terms of hospitalisations.
With cost of living a major topic at the upcoming Federal Election, PGA NSW President, David Heffernan said he hopes the issue of unaffordable medication can be addressed.
"I think the solution has to be multi-faceted, but we wanted to highlight the issue and are talking to both parties," Mr Heffernan said.
"When we are looking at the ripple effect it has for all healthcare this is a big issue, but it is avoidable and can help save money in the future."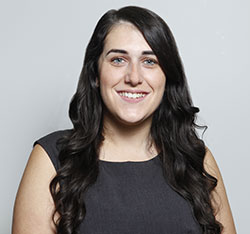 A graduate of Western Sydney University, Emily covers Local, State and Federal politics for the Weekender, as well as crime and general news.