Panthers fans and the NRL world got a small taste of what Izack Tago can bring to the table last season, but they are about to see a whole lot more of him this year as he looks to cement a coveted spot in first grade.
After lighting up the NSW Cup competition in the early part of 2021, the 19-year-old local junior made his NRL debut in Round 13 before going on to play six games in first grade.
Shortly after making his debut against the Tigers in early June, Tago's humble life was turned on its head when he was forced to move out of his western Sydney home and relocate to Queensland along with the rest of the NRL.
Speaking with the Weekender ahead of the 2022 NRL season, Tago said the memories he made last season will stay with him forever.
"That was a crazy experience moving up to Queensland, it was my first time away from home," he said.
"Making my debut, getting to play those six games and even finding myself in the squad as 18th man on a few occasions – it was pretty cool."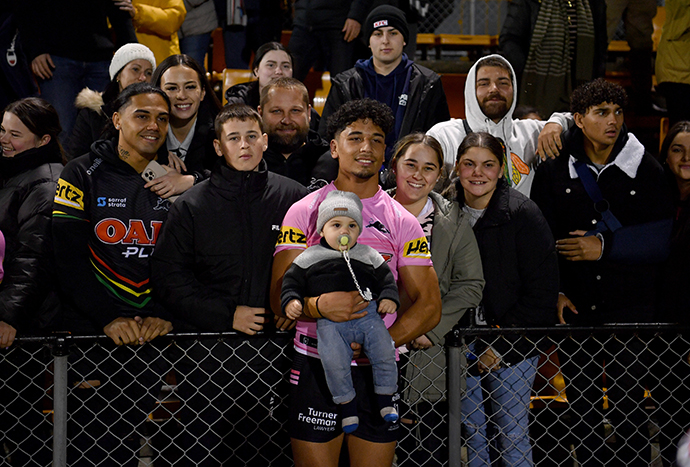 While the St Marys junior missed out on playing in the NRL Finals, he was fortunate enough to be part of the unique build-up to Penrith's third NRL Premiership.
"To top off the year with the Grand Final… they say words can't describe it," Tago said.
"Even though I wasn't playing in the game, it was still pretty special to me – that was a mad experience and one I'll never forget."
Now that Tago has had a taste of what Grand Final glory can feel like, he's determined more than ever to be in that 1-17 if October footy rolls around again for the Mountain Men.
Tago said being around his teammates 24 hours a day for three-and-a-half months did wonders for his development as one of the game's 'next big things'.
"I feel like that time away skyrocketed my development a bit," he admitted.
"Even though I was training with the NRL squad full-time last year and playing Cup, I was just slowly progressing. But obviously living with the boys for a long period of time I was basically living and breathing their excellence and took as much as I could from it."
Following Matt Burton's departure to Canterbury and a strong showing in pre-season, Tago is tipped to win the vacated centre spot for Penrith's season opener against Manly next Thursday night at BlueBet Stadium.
Tago said he's spent the majority of pre-season at centre and is promising to show the rugby league world something new this year.
"I've been doing a lot of reps at centre, trying to fine tune those skills and sharpen them up for the season," he said.
"Burto was a great centre but I feel my style is a bit different to a lot of players. I'm looking forward to adding that to the team this season."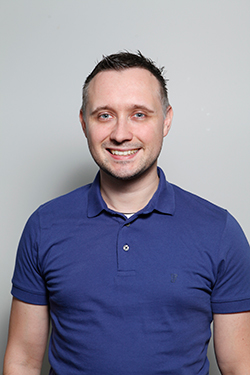 Nathan Taylor is the Weekender's Deputy Editor and Senior Sports Writer. He also compiles the weekly Chatter on the Box TV column. Nathan is an award-winning journalist, who has worked at the Weekender for a decade.