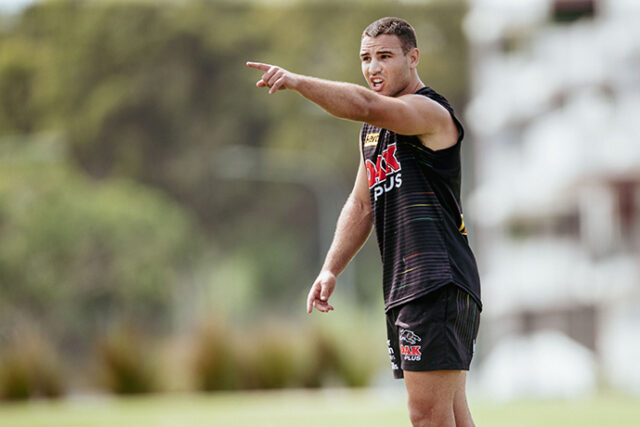 When Sean O'Sullivan left his initial stint at the Panthers at age 17, he always envisioned returning home someday.
Stuck behind – now Premiership-winning halves – Nathan Cleary and Jarome Luai in the pecking order, the teenager linked up with the Sydney Roosters in 2018 where he'd go on to make his NRL debut.
12 months later circumstances took the talented half to Brisbane to play with the Broncos before he arrived at the Australian-based New Zealand Warriors last season, playing a dozen first grade games.
With the defending Premiers' backup halves in Matt Burton and Tyrone May leaving the club in the recent off-season, Penrith decided to call upon a familiar face to return to where it all started.
"I always hoped I'd be back one day," O'Sullivan admitted to the Weekender.
"When I left I was 17, you don't really expect anything but you always hoped to be able to come back and play with your mates again. I didn't think it would actually happen, but it was so good when I got that call [from Penrith] about coming home… I was 'all in' straight away."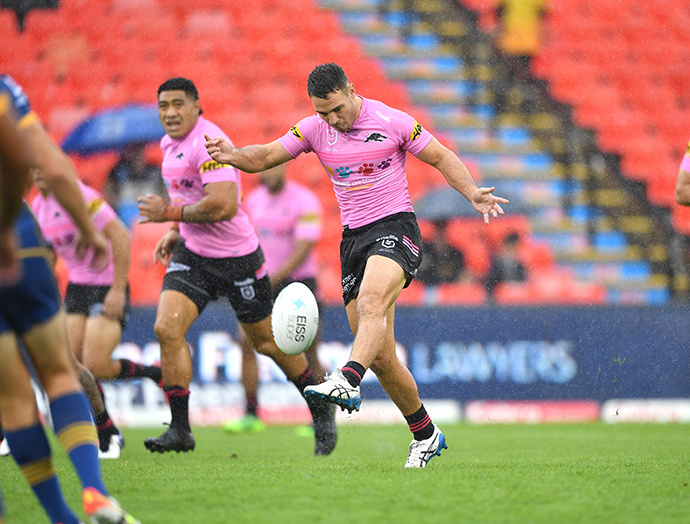 The decision to bring the now 23-year-old back to the foot of the Mountains is proving to be a masterstroke by Panthers management, with Clive Churchill Medallist and co-skipper Nathan Cleary set to be sidelined until at least Round 4.
O'Sullivan said the decision to return home after five years away was one of the best choices – both personally and professionally – he's ever made.
"It's amazing being back in Penrith and in this community, so much has changed since I left. The other day Mitch [Kenny], Nath [Cleary] and I had a feed down at the river and that's all changed too… it's so good being back home," he said.
"But my biggest reason for wanting to return here was so that I could learn from both Nath and Jarome, plus the system that they are building here is invaluable experience, really. Learning off those two players was definitely the main drawcard."
It's widely regarded that Penrith embraces their local juniors like no other club, and O'Sullivan says that's been evident since he's thrown on the Panthers kit again.
The Glenmore Park Brumbies junior said the transition to his fourth club in four years has been "smoother" than previous moves because of that familiarity with the local area and his teammates.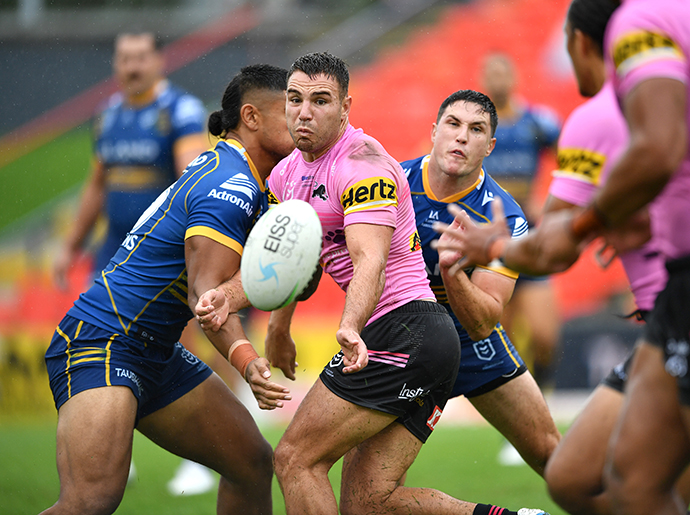 "At lot of us went to school at Patties together, so it's funny seeing Izack Tago and some of the others because when I was in Year 11 and 12, they were in Year 8… it's crazy seeing them all progress," O'Sullivan said.
"I just feel a lot more comfortable here because I played with a lot of these guys when we were kids in the SG Ball competition.
"I've been mates with them since we were young and it just makes you feel that little bit more comfortable."
With O'Sullivan set to wear the famous Panthers number seven jumper for at least the next three weeks, he said he's prepared to do whatever he can to channel his 'inner Nathan Cleary' while also improving his own playmaking game.
"Nath's been teaching me how to do his bombs, and it's just been cool to pick his brain," O'Sullivan said.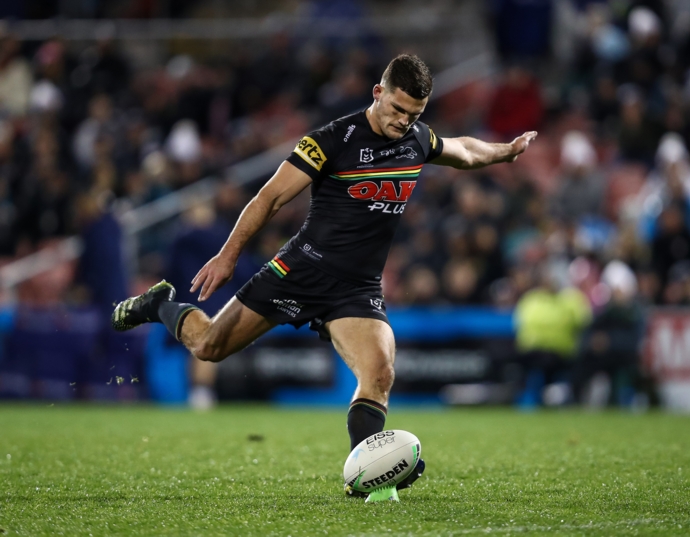 "I wouldn't say I'm trying to copy Nath because Nath is Nath – he's the best halfback in the world. But our attacking coach Andrew Webster has been a massive help to me also, trying to assist me in areas where he thinks I can improve and where Nath's very good at."
With O'Sullivan's teammates and coach backing him to do the job whilst Cleary is away, it's now down to the man himself to show Panthers supporters what he's got.
"I definitely back myself to be ready and do my job for the team, that's what I'm here for," O'Sullivan said.
"I'm confident in the pre-season that I've had and Ivan always says 'you can't get back your pre-season', so that really resonated with me to knuckle down and give it my all."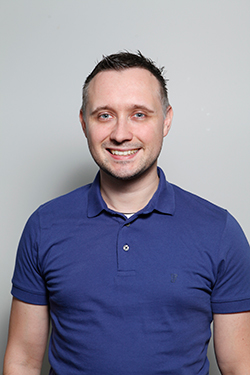 Nathan Taylor is the Weekender's Deputy Editor and Senior Sports Writer. He also compiles the weekly Chatter on the Box TV column. Nathan is an award-winning journalist, who has worked at the Weekender for a decade.