A man has been charged after assaulting another person in Jamistontown.
About 7.30am on Friday, March 11, a 35-year-old Parkes man entered the Bunnings hardware store in Jamisontown.
He allegedly picked up a hammer in the store, sat on a bench for a short time before putting the hammer back and leaving.
The man walked around the car park before re-entering the store about 8.25am.
He walked down an aisle and picked up a large axe from the shelf.
The man walked to the end of the aisle, where a 49-year-old man and his wife were looking at items.
It is alleged the 35-year-old walked up behind the 49-year-old man and struck him with the axe to the back of the head.
Due to the force, the 49-year-old man fell to the ground and emergency services were contacted.
The 35-year-old man allegedly put the axe in a trolley at the front of the store and left.
The 49-year-old was taken to hospital, where he was treated for a five-centimetre laceration to the back of his head.
Police attended an address in Scenic Circuit, Cranebrook where they located the 35-year-old man.
He was arrested and charged with 'assault occasioning actual bodily harm'. He was bail refused and will appear in Penrith Local Court on Monday, March 21.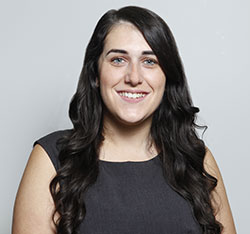 A graduate of Western Sydney University, Emily covers Local, State and Federal politics for the Weekender, as well as crime and general news.