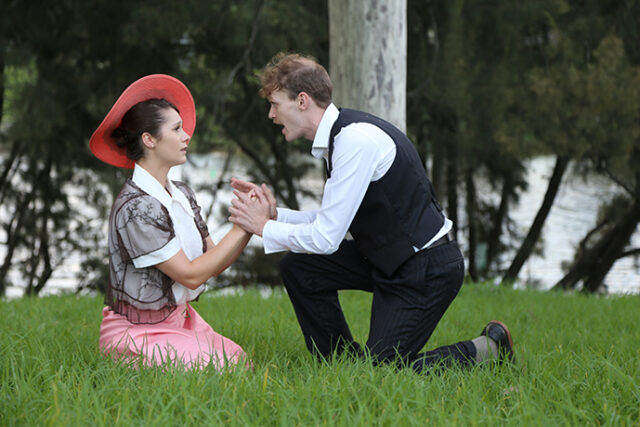 Local theatre company, The Acting Factory Inc, will perform Shakespeare's most eminent romantic comedy, A Midsummer Night's Dream by the Nepean River, at Weir Reserve from March 5 until March 13.
With a history of doing Shakespeare by the River at Regatta Park, this year, the production set will be at the northern end of Weir Reserve.
Director, Winsome Barker said that The Acting Factory Inc had attracted actors from across greater Sydney this year.
"We kept diversity front of mind when casting for the play with a variety of people of all ages, genders, shapes and sizes, including actors who weren't born in Australia and whose mother tongues aren't English," she said.
"While still establishing a focal point for actors local to the Greater West and the Blue Mountains, we have some cast members from the Inner West and even as far as Northern Sydney."
Ms Barker said that the cast wasn't only culturally and linguistically diverse and that some identify from the LGBTQIA+ community.
"We have some actors that are nonbinary and, as a result, we've cast them in roles that are also gender-neutral," she said.
"With that in mind, one of the key characters in the play, the mischievous Puck, is role-shared by three actors from differing ages, genders, and cultural backgrounds.
"We did this to represent the diversity of the cast."
Actor Rebeka Vitez arrived in Australia as a refugee minor and is role-sharing Puck, a male character in the play.
As the sole female Puck, Ms Vitez said that having a female perform a male part demonstrates the inclusivity of the ensemble.
"I've been doing theatre since youth as it's an open community where anything goes and being able to play a traditionally male character as a woman is proof of just that," she said.
"As someone who wasn't born in Australia, you can sometimes feel like a bit of an outsider.
"Theatre accepts people as they are while fostering a space where being different isn't shunned but valued."
Ms Barker said that the play also spans generations of her own family. "There is an intergenerational element within the play's community as well, as my daughter and father are also part of the play's cast with me directing."
Performance schedule
Saturday 5 March at 7pm
Sunday 6 March at 5pm
Friday 11 March at 7pm
Saturday 12 March at 7pm
Sunday 13 March at 5pm
The general public is invited to bring their own seating and picnic blankets as the performances will be outdoors, in Weir Park, beside the Nepean River.
Please visit The Acting Factory Facebook event page for wet weather announcements at 2.00 pm on each performance day.
Bookings can be done at www.trybooking.com/BXLRX or get tickets at the show via cash or Paypal.