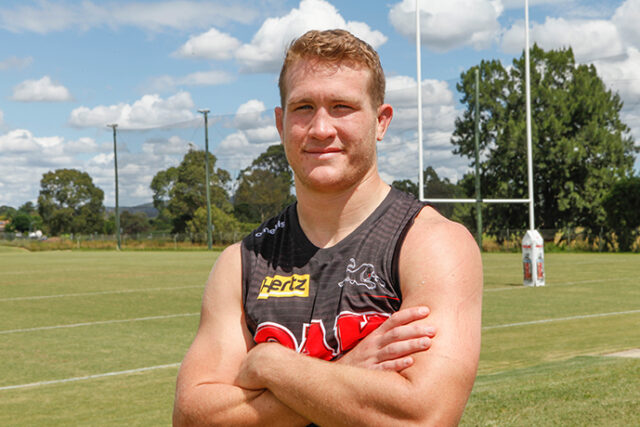 With two-time premiership-winning hooker Api Koroisau departing Penrith at the conclusion of the 2022 season, attention has already turned to who will replace the one-time NSW Blues representative from next year and beyond.
While the defending Premiers may go to market and see what dummy-half options are out there, one player – already in their ranks – is hoping he can be the man to wear the soon-to-be vacated number nine jersey.
After re-signing with the Panthers in the recent off-season, popular player Mitch Kenny seems to be the most natural fit for the future hooking role at Penrith, having filled in for Koroisau with flying colours on numerous occasions over the past two seasons.
While the 24-year-old is still a long way off from knowing his long-term fate with the team, his mission to win that coveted starting spot has already begun.
"Yeah it's in the back of my mind for sure, but I'm not looking too far ahead. I'm still trying to take it day by day, week by week kind of thing, and just work on myself as a player and a person," Kenny said on Monday.
"I want to lock down that starting position next year, but that's for next year to worry about. At the moment, I'm just trying to be the best player for this team."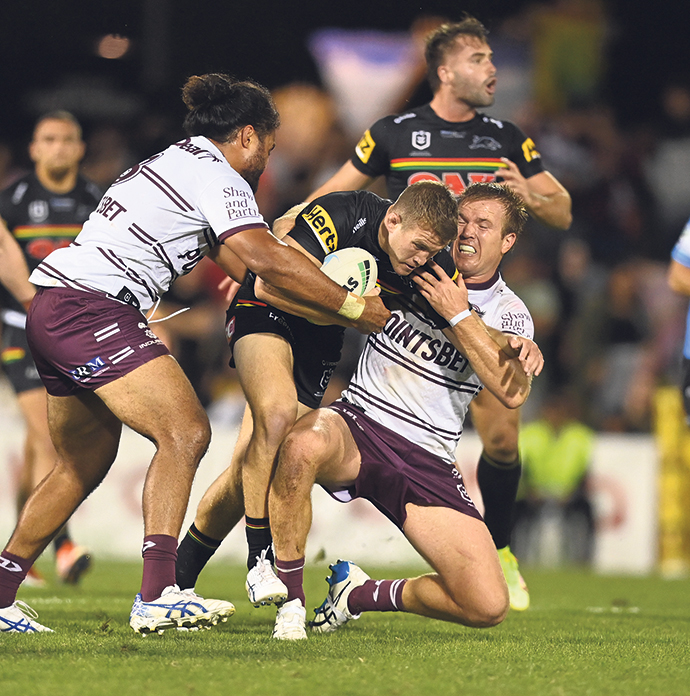 Kenny made his NRL debut with the Panthers back in 2019 and went on to play a dozen games of first grade that season. While Kenny didn't see much NRL in 2020, last year he played a whopping 18 matches – ironically the same amount as Koroisau.
With the Fijian international switching to the Wests Tigers from 2023, the Windsor Wolves junior said he'll be squeezing every last bit of advice from his "mate" and "mentor" while he still can.
"Definitely… I have to get him for everything he's worth," Kenny laughed.
"I've only got seven months left with him, I just have to try and get everything I can out of him and, to Api's credit, he's really good with that sort of stuff.He will often pull me aside or I'll find him and ask him stuff, and we work on things together. He's a really good mate and a good mentor to have as well."
Kenny, who didn't play much dummy half before debuting three years ago, admitted he was running around like a "headless chook" early in his NRL career before Koroisau arrived.
"That was my first year playing hooker and I was just shovelling the ball to Jimmy Maloney and Nathan Cleary… I didn't know what I was doing," Kenny admitted.
"Having Api here, he's taught me a lot of understanding of the game from a hooker's perspective – game management, a lot of stuff around his craft, and just his leadership and communication on the field as well.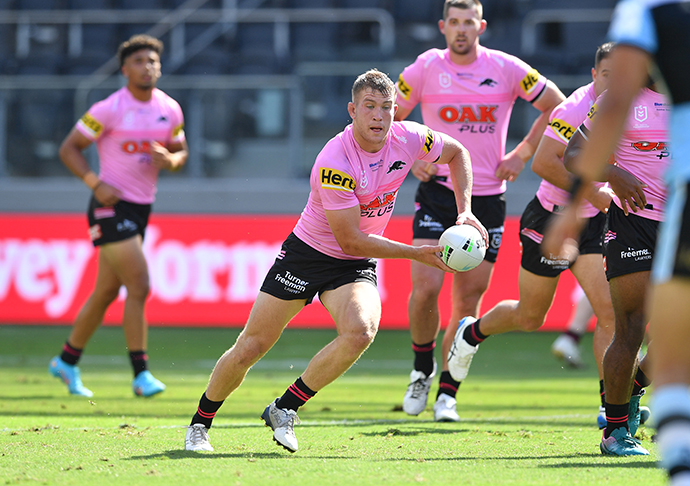 He's a wonderful leader for us and I think that shows in the big games."
And big games are something Kenny is hoping to play more of this season. After getting a taste of Finals footy in 2021 – playing in Penrith's opening two Finals matches – Kenny was left out of the team for the club's Preliminary Final and Grand Final wins last season.
While the part-time social media star holds no grudges and understands the pecking order, his goal this season is to be there on Grand Final Day and experience Premiership glory for real.
"I was definitely stoked for everyone last year and I just want this club to keep winning, but I'd love to play in one (a Grand Final) myself," Kenny admitted.
"So the goal for me is to, 1. Get the club into a position to be in another Grand Final, and 2. Hopefully do that myself.
"However, all that comes off the back of staying present and sticking to the process week by week, but there's definitely a burning desire to want to be in that match day 17."
Kenny is currently a member of Ivan Cleary's 17, playing a utility role off the interchange bench.
Last week in Penrith's huge season opening victory against the Sea Eagles, Kenny played just 14 minutes late in the second half.
"Playing a utility role has its challenges, but I'm definitely excited just to play first grade any time I can. If that's my role, I'll take it," Kenny said.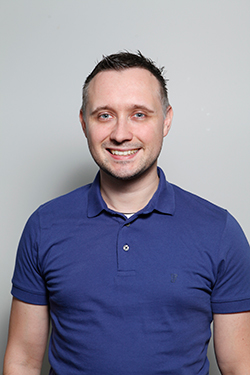 Nathan Taylor is the Weekender's Deputy Editor and Senior Sports Writer. He also compiles the weekly Chatter on the Box TV column. Nathan is an award-winning journalist, who has worked at the Weekender for a decade.