The future of local sporting clubs could be on thin ice after the recent sale of the Penrith Ice Palace.
With the new owner putting the rink up for rent, ice sports groups want to find a solution to keep the space open for the community.
President of the Penrith Valley Figure Skating Club and Vice President of the Flyers Ice Hockey Club, Natalie Quinn, said the sale was a shock.
"We didn't know it was up for sale. We were just told before Christmas that it had been sold and it was hoped that it could remain as an ice rink," she told the Weekender.
"We have reached out to the other clubs to see if we could form some sort of co-operative with perhaps some help from council or government, so we can run it ourselves with a manager."
With teams from Blacktown and Norwest moving to Penrith when their respective ice rinks closed in 2007 and 2017, Ms Quinn said the ice sports community in western Sydney could be heavily impacted.
"People have told me if Penrith Ice Palace closes, they can't go to another rink because it is a huge expectation for people to travel hours and pay tolls every week just to train," she said.
"Winter Sports World is set to be built but it is still at least a couple of years away, so we will lose a large group of athletes and it will be a loss for the community."
As Ice Hockey NSW and the NSW Ice Skating Association are trying to assist with the matter, Penrith MP Stuart Ayres said he is looking into the broader issue.
"This is an issue not unique to Penrith so I have asked the Office of Sport to engage and prepare a brief for me on the impacts on ice sports in Sydney in relation to privately owned sites, so we can get a better understanding whether there is a role for government," Mr Ayres said.
Penrith City Council has no formal say in what happens to the site, but says it is monitoring the matter and has communicated with the NSW Office of Sport.
For now, users of the iconic local venue remain in a state of uncertainty about what the future holds.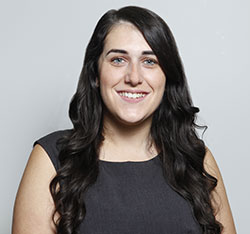 A graduate of Western Sydney University, Emily covers Local, State and Federal politics for the Weekender, as well as crime and general news.