Local cruise lovers are wasting no time in booking their next holiday on the open seas after the Federal Government announced that cruising could resume in Australia from April 17.
Travel experts think the pandemic won't affect the popularity of cruises and say the best time to book is now.
After going on her first cruise seven years ago, Jodie Paulin fell in love and has been on a total of 19 trips so far.
The Jamisontown resident will be running down the gangway to get on the first scheduled cruise out of Sydney in May.
"I have had 13 cruises cancelled over the last two years and just kept automatically rebooking them as I figured one of them had to sail eventually," Ms Paulin said.
"I have used my cruise credits and rebooked seven cruises over the next year and a bit to January 2024."
Loving the ease and variety of activities a cruise provides, Ms Paulin said she is not worried about the risk of COVID-19 on board.
"I have cruised with girlfriends, with my family and even on my own because there is something for everybody and it is all included in one spot," she said.
"Even before the pandemic the frequency of cleaning on board the ships were great, and I know there will be a range of new procedures in place to protect both the crew and guests."
Owner of iTravel Penrith, Belle Goldie, said she is excited to see the resumption of cruising after the industry experienced huge losses.
"I have seen the financial pressure first-hand of what the ban meant to so many who work in this incredible industry, so I am over the moon that the ships are on the move back to Australia," Ms Goldie said.
"I have been in my office until midnight the last few nights booking cruises with a lot of people using their future cruise credits."
Ms Goldie said she predicts there will be no issues with cruises attracting customers again.
"Seeing the current booking numbers not only through my door but lots of agent's doors the past week I think it will be extremely popular," she said.
"My advice is to book early and don't wait as so many sailings are already sold out."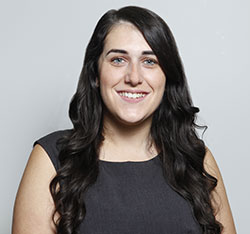 A graduate of Western Sydney University, Emily covers Local, State and Federal politics for the Weekender, as well as crime and general news.