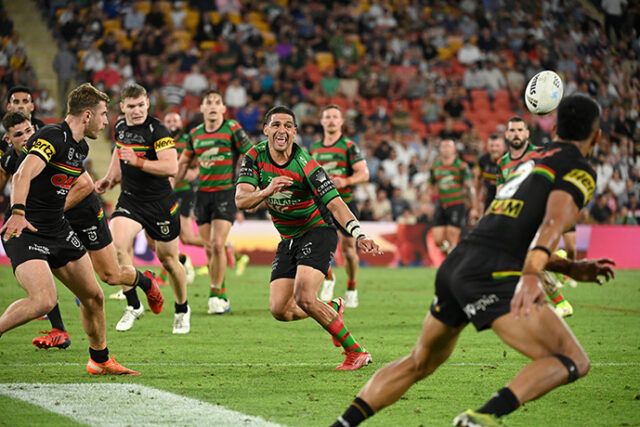 Stephen Crichton was already a well-known face in Penrith but after his scintillating match-winning intercept try in last year's NRL Grand Final, he has become hot property – almost a God-like figure – around town.
Not a week has gone by since that perfect night on October 3 that the supremely talented 21-year-old hasn't been stopped in the street or a café to talk about one of the greatest moments in Panthers history.
In-fact, even during this interview on Wednesday afternoon, Crichton was interrupted by teammate Jarome Luai yelling "Stephen Crichton is away" in his best Ray Warren voice.
"I think my life changed massively from that moment, I just get noticed a lot more now," Crichton admitted to the Weekender.
"People will come up and say 'nice try' or ask me 'how did it feel?' and things like that. It's always the same answer."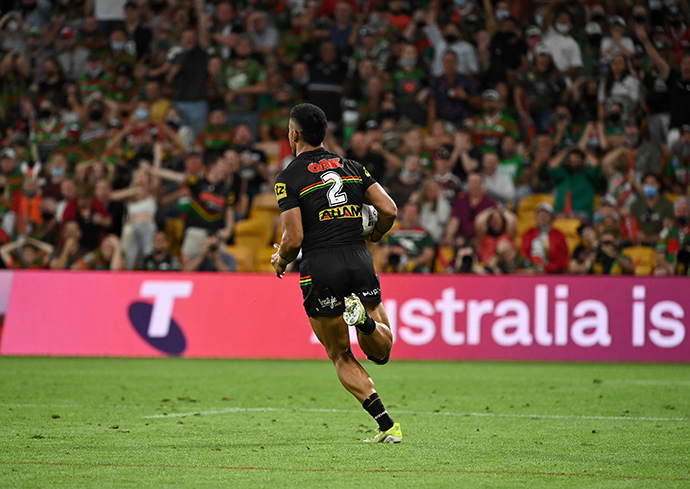 While most players tend to shy away from their heroics on the field, Crichton is embracing it as he knows how much that particular moment meant to Penrith fans everywhere.
"Getting noticed just comes with the game and there's a lot of massive Panthers fans out there and, whenever I see them, it puts a massive smile on my face that they recognise me," Crichton said.
"I guess it's a career highlight for me, on the biggest stage. It's definitely one of my favourite moments playing the game… it's right up there."
In the lead up to last year's Grand Final at Suncorp Stadium, Crichton said he and Panthers defensive coach Cameron Ciraldo studied the Rabbitohs' attacking plays and what to watch out for.
The St Clair Comets junior said the pair took particular interest in five-eighth Cody Walker, the man who threw the pass that Crichton would pick off.
"I watched clips throughout the week with our defensive coach on what kinds of plays they've (South Sydney) got," Crichton explained.
"I think I was just in the right position at the right time. I was in a position to try and make a tackle, but I ended up catching the ball and ran off with it to score."
Crichton said even if the intercept didn't come to fruition, he believes he was in the right spot to make the much-needed tackle instead.
"Cody Walker could've made one of three passes and even if he hit short or hit long [and I missed the intercept], I think I was in a good position to make a tackle as well," he said.
"I was just watching the ball… it was perfect timing. It was good to pick it off."
A near sell-out crowd is expected Friday night when the Panthers and Rabbitohs do battle for the first time since last year's Grand Final.
Having been involved in their own revenge game against the Melbourne Storm this time last year, Crichton and the Panthers know exactly what to expect from the Bunnies tonight at BlueBet Stadium.
"They are definitely going through what we did last year," he said.
"They know they missed a few opportunities in the Grand Final and they are going to be working on those throughout the week. It's a massive game and I know they are going to come out firing because of the Grand Final loss. But we'll be ready and we'll prepare well to resist them."
Giving Penrith a huge advantage heading into tonight's Round 4 clash is the return of Clive Churchill Medallist and NSW Blues halfback Nathan Cleary, who will play his first game since last year's Grand Final victory.
While Crichton praised his teammates for holding down the fort while Cleary was sidelined, he said he's glad to have his co-captain back on the playing field.
"It's a massive confidence boost having Clez out there with the brains that he has and the kicking game that he has," Crichton said.
"It will be heaps of fun and exciting to have him back. It'll be a good one eh."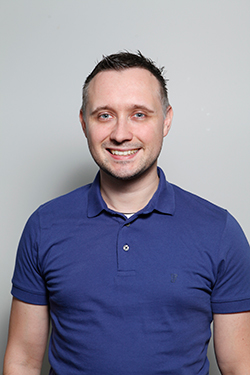 Nathan Taylor is the Weekender's Deputy Editor and Senior Sports Writer. He also compiles the weekly Chatter on the Box TV column. Nathan is an award-winning journalist, who has worked at the Weekender for a decade.