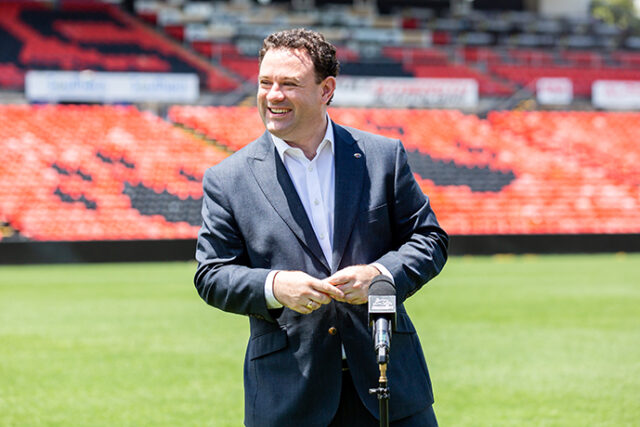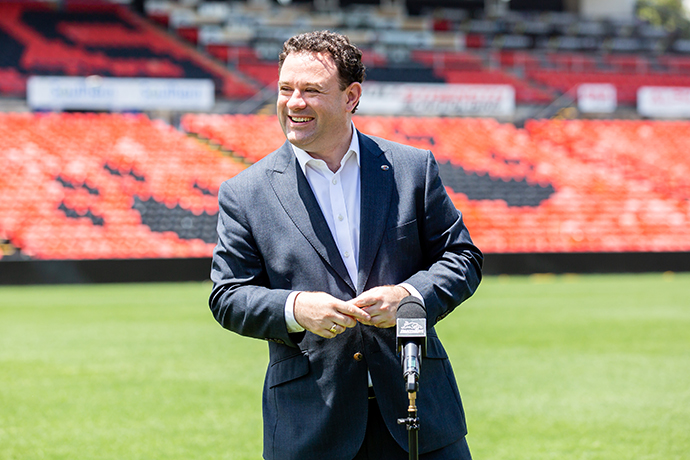 The countdown has begun with a year to go until the next State Election, and Stuart Ayres has his sights firmly set on winning.
With the election set to take place on March 25, 2023, the Penrith MP's plan is to continue to deliver for the community.
Sitting down for a coffee at High St Depot, Mr Ayres told the Weekender that he thinks he is in a good position despite a challenging summer with COVID-19.
"I am feeling good about where we [the Liberal Party] sit. I'm very optimistic about Penrith, the local community and my personal perspective around the seat," he said.
"Going into next year we will be getting people to focus on the strength of the economy, the infrastructure we are building for communities and why we are investing for services for the future because I think the environment the 2023 election will be held in will be very different to the environment we are all feeling right now."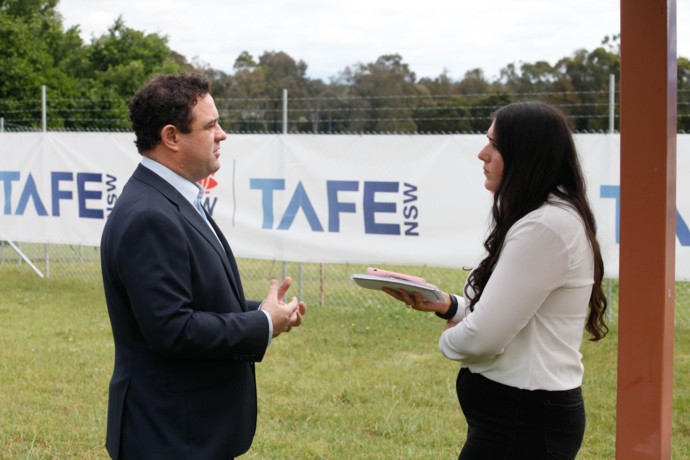 Being the Minister for Enterprise, Investment and Trade, Tourism, Sport and Western Sydney as well as the Deputy Leader of the NSW Liberal Party, Mr Ayres has a lot of responsibilities but said he would argue with criticism by some that Penrith is not his priority.
"I am in the community every week and deal with individual constituent issues every single day," he said.
"I would push back pretty strongly on that criticism as my electorate office and I handle people's issues as business item number one."
Working on a list of future investments for his election campaign, the MP said he wants to be there to deliver his current projects properly.
"The Stage 2 tower of Nepean Hospital will fully complete the $1 billion redevelopment and will be a game-changer for healthcare, but could be at risk if Labor took over," he said.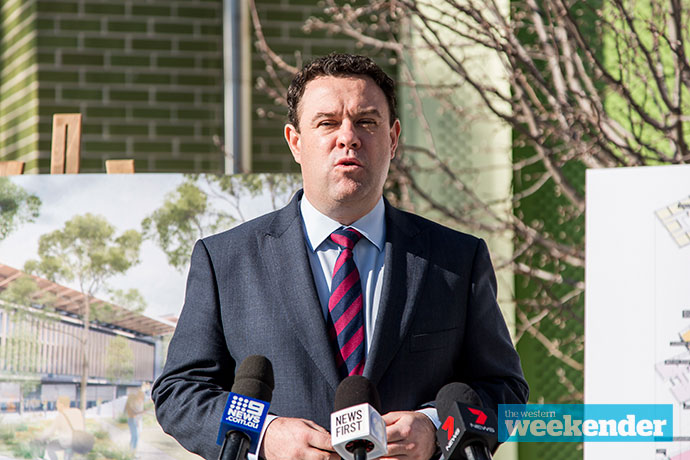 "We have a series of projects around schools that is a big agenda item for me… I will be looking to partner with local government to grow public amenities the same way we have done with the Regatta Park, City Park and Tench Reserve developments."
Community engagement regarding the Penrith Stadium upgrade will kick off shortly and could be a catalyst for other activity in the area, according to Mr Ayres.
"With CommBank Stadium, the designer put all the services like corporate boxes, suites, and training rooms on one side like a tower, then a horseshoe of grandstands but the roof made it look like an integrated bowl," he said.
"Integrating the activity all the way around at Penrith would be the more likely scenario given the land we are working with and we have to work out if we do an open-ended stadium, but it will be up to the designers that bid for the project to respond to those constraints with ideas."
It wouldn't be an election without a swipe towards the other side, but Mr Ayres said he is 100 per cent committed serving the area if re-elected.
"I haven't seen one suggestion or idea from Labor on how they will do things better, but my record is worth something that the people of Penrith can see, touch and feel," he said.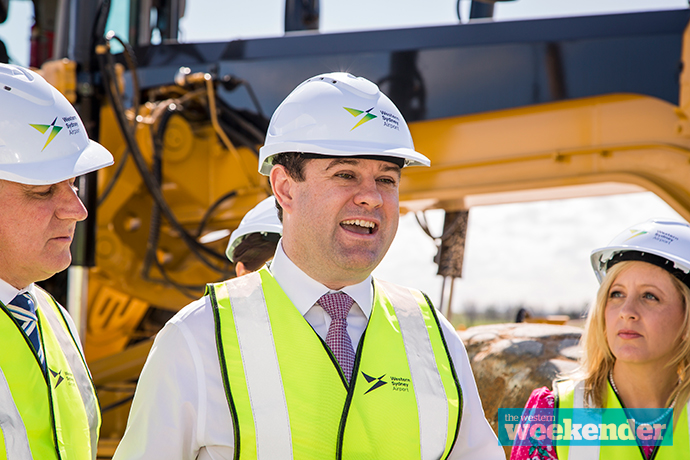 "I have always respected this is just a classic middle Australian community. It is not about fancy words or just making people feel good, it is about doing real things which is what I have done for over a decade and want to do more of it."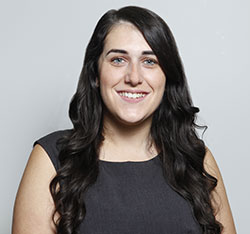 A graduate of Western Sydney University, Emily covers Local, State and Federal politics for the Weekender, as well as crime and general news.