Nurses plan to go ahead with a planned strike tomorrow despite the Industrial Relations Commission ordering unions immediately cease industrial action.
Earlier this afternoon, the Industrial Relations Commission (IRC) ruled the NSW Nurses and Midwives' Association (NSWNMA) should stop organising industrial action tomorrow and not authorise or encourage members of the union to take action
The order remains in force until 4pm on Monday, March 14.
But the NSWNMA will not comply with the orders and is pushing ahead with strike action tomorrow.
"The Council of the NSWNMA supports members to maintain the pressure so the NSW Premier listens to your claims for safe patient care and commits to nurse-to-patient ratios on every shift and safe staffing levels in maternity units," a statement released by the NSWNMA on Facebook said.
"Individual workers are NOT targeted by the IRC with fines for disregarding any recommendations or orders they issue.
"Your employer may try to dissuade nurses and midwives from taking strike action with talk of IRC orders or distribute copies of orders. REMEMBER the community needs to hear the truth – current staffing levels are inadequate, unsafe and putting patients at risk."
A NSW Health spokesperson said any strike action would cause disruptions and delays to health services.
"Whilst Local Health Districts have plans in place to minimise potential disruptions and delays, to ensure all those in need of emergency and urgent care continue to receive it as quickly as possible, NSW Health urges the union to comply with the orders handed down by the IRC," the spokesperson said.
NSWNMA General Secretary, Brett Holmes, said members had reached the end of their goodwill and were desperate for the government to listen to their pleas for nurse-to-patient ratios.
"Our members are calling for commitment from the Premier that there will be enough nurses and midwives on every shift. Nurses and midwives have signalled how fed up they are with the NSW government for ignoring the need for nurse-to-patient ratios, similar to those already working successfully in Queensland and Victoria," said Mr Holmes.
"The staffing crisis in health won't simply go away on its own. COVID-19 has only exacerbated the failings of our health system. What we're asking for is not unreasonable. Nurse-to-patient ratios do save lives and result in better patient outcomes.
"Late this afternoon, the NSW Industrial Relations Commission issued dispute orders and directions against the NSWNMA.
"The NSWNMA Council supports the decision of our public sector branches to take industrial action statewide. The strike and rallies will go ahead, as we are unable to comply with the orders."
Tuesday's strike will be staggered across the day, with some nurses and midwives walking off the job from 7am, for up to 24 hours.
In the Nepean Blue Mountains Local Health District, most strike action will commence at 7am and last for up to eight hours and 30 minutes.
Nurses from Nepean Hospital, Nepean Mental Health Branch and Nepean Blue Mountains Primary Care and Community Health Branch are among those walking off the job.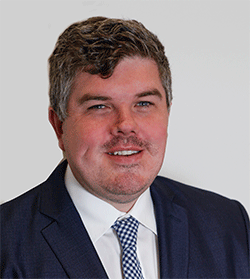 Troy Dodds is the Weekender's Managing Editor and Senior Writer. He has more than 20 years experience as a journalist, working with some of Australia's leading media organisations.