A man has been charged after causing malicious damage, harassing people and having a knife in a public place in Penrith.
About 12.10pm on Sunday, February 20, it is alleged a 46-year-old Kingswood man attended a residential premises in Torton Place, Penrith.
The man was allegedly in possession of a loaded spear gun and started yelling and threatening the occupants of the premises.
He hit the front door of the unit with the spear gun which made the occupants move to the rear of the premises.
The man allegedly fired the spear gun into the front door before removing the spear and reloading the spear gun.
It is alleged the man walked around the premises knocking on windows and standing nearby hurling abuse at the occupants.
Police attended and located the man still holding the spear gun when they demanded he drop it.
The man did and was arrested. He was searched and police located a small knife on him.
He was charged and was bail refused to appear in Penrith Local Court on Friday, March 11.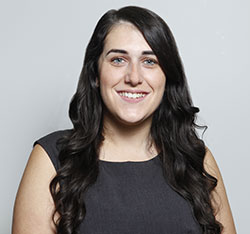 A graduate of Western Sydney University, Emily covers Local, State and Federal politics for the Weekender, as well as crime and general news.