An intense war of words has erupted between the State Government and the rail union over the cancellation of train services across the city today.
Commuters have been caught in the middle of a public spat that resulted in no trains running on the network, leaving workers and students stranded.
There was little warning of the shutdown, meaning tens of thousands of people turned up at train stations only to find total chaos with no services running.
At 9.41pm last night, the Rail, Tram and Bus Union (RTBU) issued a statement stating that they would work on Monday, but under 'altered' conditions.
RTBU NSW Secretary, Alex Claassens, claimed that only transport management would notice the impact, not workers.
Then, just before 2am, Transport for NSW issued a statement saying all Monday services would be called off as Sydney Trains and NSW TrainLink could not "safely operate train services".
Transport for NSW Secretary Rob Sharp blamed the RTBU's industrial action.
"We are doing everything possible to minimise the impact to commuters and sincerely apologise to everyone inconvenienced by this industrial action," Mr Sharp said.
"This was a difficult decision to make but we cannot and will not compromise on safety.
"We appeared before the Fair Work Commission twice over the weekend, including at 8pm last night (Sunday), seeking a stop to this industrial action by the RBTU."
The RTBU has labelled the decision by Transport for NSW a "dummy spit".
"Workers were prepared to take protected industrial action, but only transport management would have noticed the impact, not commuters," Mr Claassens said in a statement this morning.
"The impact to services today is not because of workers' actions, but because the NSW Government is spitting the dummy and trying to make a point.
"We're ready to drive the trains whenever the NSW Government will let us.
"All members were at work, ready to work. They were ready and waiting to crew the trains only to be told the trains aren't running today. There is no impediment, only stubbornness on behalf of the NSW Government."
On radio this morning, the NSW Government was trying to sell the line that this was a train strike by the union. The union is claiming they could have operated services safely and it was solely the government's decision.
Transport Minister David Elliott told 2GB he was "furious" that the union was blaming the government.
"I have been negotiating with unions for 20 years and I haven't seen this sort of behaviour for quite some time," he said.
"Why the hell would I want a strike to occur the day universities are going back?
"They cannot use the city's transport system for some sort of terrorist-like activity."
Earlier, Mr Claassens has appeared on Ben Fordham's breakfast show, saying the government had reached a "new low".
"They are the ones doing all of this," he said.
Commuters meanwhile have been left in the middle, and there are concerns the situation may not be resolved today.
Uber drivers who usually would have experienced a quiet Monday morning were suddenly busy with the network in western Sydney showing increased prices due to the surge in rides.
The RTBUS is pushing for a commitment that no train services or lines would be lost in the event of privatisation, safety guarantees and guarantees around hygiene.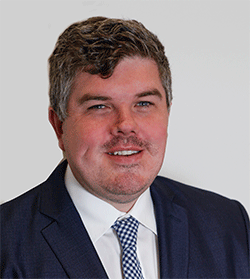 Troy Dodds is the Weekender's Managing Editor and Senior Writer. He has more than 20 years experience as a journalist, working with some of Australia's leading media organisations.