Local travel business owners and workers are calling on the State and Federal governments for more industry support as the sector still suffers from the fallout of COVID-19.
A group rallied out the front of NSW Tourism Minister, Stuart Ayres' office in Penrith on Tuesday as part of National Travel Day of Action.
Owner of itravel Penrith, Belle Goldie is one of the travel agents asking for the lifting of travel and cruise bans and demanding the urgent introduction of the Australian Federation of Travel Agents' Travel Sector Skills Retention and Recovery Package.
A campaign convenor, Ms Goldie said the pandemic has had a devastating effect on her livelihood.
"After 17 years as a travel agent I broke away from retail to start my own travel agency just three months prior to COVID," Ms Goldie said.
"I had two agents coming on board as I was very busy but then it all stopped and as a new business, I couldn't apply for the industry grants as you had to be trading for 12 months prior to show loss."
Ms Goldie said she had to take on a new full-time job to keep her dream of owning a business alive while still dealing with her existing customers.
"I had to get another job in the city so was commuting three hours a day, worked on refunds while on the train and barely saw my husband or kids," she said.
"I got injured at that job and had to have shoulder surgery last year so now I am looking for a more local job to survive but no one wants to hire me."
After selling her car to pay rent for her shop, Ms Goldie said she will have to shut her doors within the next two months if business does not pick up.
"Everyone on High Street has their doors open but travel agents are restricted with travel and cruise bans from the government, plus people are too scared to travel but we receive no support whatsoever," she said.
"MPs don't really understand that we only make our commission once the client actually travels, and I have 1200 refunds and credits just to 2024.
"Last year I handed back over $100,000 in commission and I am very close to being emotionally, mentally and financially done if this continues."
The Commonwealth's cruise ban is in place based on the recommendation of the Australia Health Protection Principal Committee.
The Weekender understands that Mr Ayres is planning to schedule a meeting with Ms Goldie as soon as possible.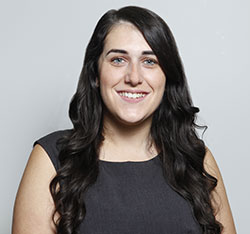 A graduate of Western Sydney University, Emily covers Local, State and Federal politics for the Weekender, as well as crime and general news.