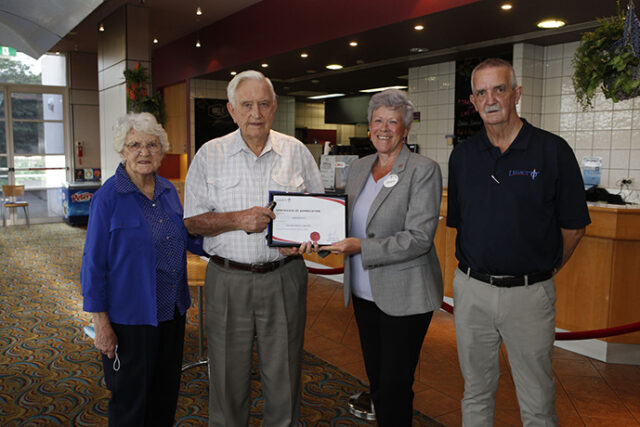 A local Legatee has been recognised for 60 years of service with the Nepean Division of Sydney Legacy.
David Trist was presented with a certificate at a surprise lunch on Wednesday at St Marys RSL.
Enlisting in the Australian Army in 1943 at 18-years-old, Mr Trist said his experience led him to joining Legacy.
"I served in the Pacific with an infantry battalion. The 58/59th Battalion had a proud history of never losing a battle, which very few had, so I like to skite about that," he said.
"I fell into the category of returned ex-serviceman that Legacy was looking for when I returned to Penrith to help care for the widows of those who hadn't come back, so I decided to join."
The veteran told the Weekender that the services provided by Legacy have vastly changed during the last 60 years.
"We would look after widows and children in much bigger numbers than they are today," Mr Trist said.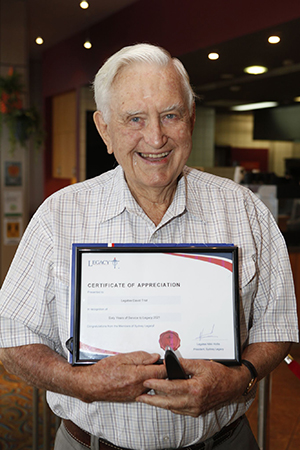 "These days more service personnel are still here with us, but they suffer problems due to the dreadful warfare we have engaged in, in places like Afghanistan and the Middle East."
Mr Trist said he has very fond memories of supporting local families during his time volunteering.
"We used to take 40 or 50 children down to Sydney Harbour and yacht owners would cooperate so the kids could be on the water all day, which was called Operation Float," he said.
"I still get a Christmas card every year from a teenager who I used to drive to coaching in the city for her HSC… she became a high school principal and is retired now, but the memory is still strong in her mind."
Now 96, Mr Trist said he's not actively attending Legacy meetings but encourages people to get involved.
"There are many families in difficult circumstances as a result of serving, so I always wanted to be able to help them and I think it has left them with good memories," he said.
"A lot of the old families' children that are well and truly grown up still keep in touch, so I will treasure that connection."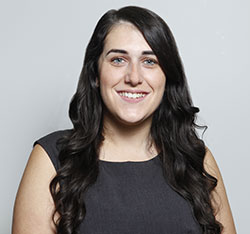 A graduate of Western Sydney University, Emily covers Local, State and Federal politics for the Weekender, as well as crime and general news.