As temperatures outside rise, the inside of the ice skating rink remains perfect for rugging up with a hot chocolate and watching some of the state's best skaters.
Sydney Ice Theatre will bring you a Christmas tale featuring some of your favourite carols and songs with its latest annual show, 'A Christmas Wonderland', featuring Santa and the Grinch.
Loosely based on the Dr Seuss book, How the Grinch Stole Christmas, this ice tale features a Christmas loving village community skating on their local pond in the lead up to Christmas.
The Grinch lives nearby and is not a fan of Christmas. Witness the Grinch attempt to spoil the season for the villagers, see what happens when the Grinch meets Santa and Rudolf and see if the Grinch can learn to love Christmas.
Devised and directed by local coach and choreographer, Linda Aubrecht, the whole family will love this show that features 50 local skaters.
Don't miss your chance to see Santa and the Grinch like you have never seen them before.
'A Christmas Wonderland' is on at Penrith Ice Palace on Saturday, December 18 and Sunday, December 19 at 3.30pm. Tickets are $15 or $50 for a family of four. To book or for more information, visit www.trybooking.com/822145.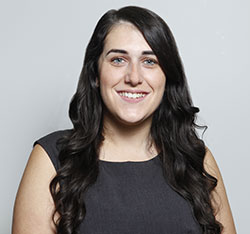 A graduate of Western Sydney University, Emily covers Local, State and Federal politics for the Weekender, as well as crime and general news.