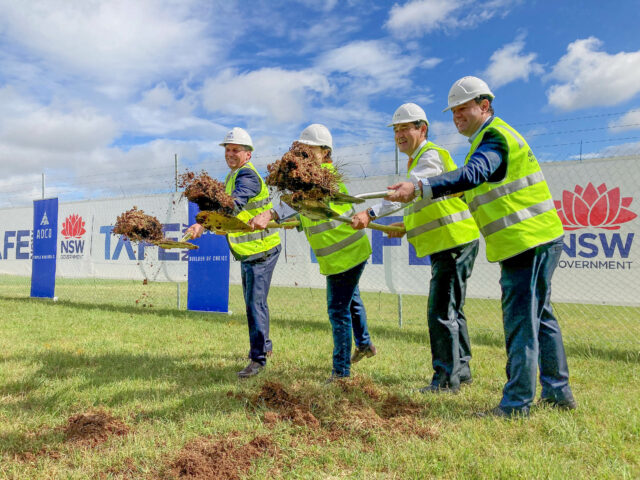 The wet weather made for an easy sod turn to signal the start of work on the new Institute of Applied Technology (IAT) for Construction at TAFE NSW Kingswood this morning.
The NSW Government has invested $80 million into the facility to create future jobs and help skill workers to complete infrastructure projects across western Sydney.
Minister for Skills and Tertiary Education, Geoff Lee was joined onsite with Penrith MP, Stuart Ayres and Mulgoa MP, Tanya Davies where the hub that will train 700 trade students each year will be built.
"Western Sydney is an area where we see significant growth in residential homes and commercial work," Mr Lee said.
"We are catering for those students who want to be up to date and have the latest state of the art practices, as well as looking at building communities of the future."
Mr Ayres said the institute, which is set to open in 2023 was a result of findings from a review on education and training conducted by Peter Shergold and David Gonski.
"It is a new model of teaching and education that brings universities, vocational training and industry much closer together which is what industry has been calling for," he said.
"We want to make sure we give young people across western Sydney a real opportunity to start a career off the major constructions works we are leading alongside the Commonwealth Government."
Managing Director of ADCO Constructions, Neil Harding said it was an honour for the Australian-owned company to be selected for the construction tender.
"We have built 35 TAFEs over the years and this is truly a stand out. There is a real sense of excellence and this is a great step forward," Mr Harding said.
"The construction will see the creation of around 250 local jobs from the project and we look forward to recruiting graduates from this facility over the coming years."
Mr Ayres told the Weekender that the government will try to fast track students into education if possible.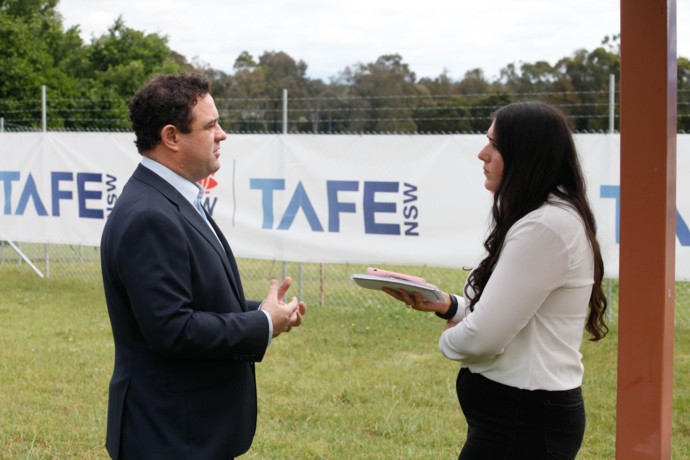 "We will look at whether we can use existing buildings and bring on students earlier than waiting for the actual building itself," he said.
"We have a strong relationship with big construction firms and medium size builders that are constantly looking for workers so where we can pipeline people through programs and into work we will look to do that."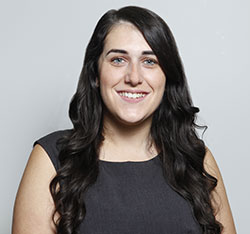 A graduate of Western Sydney University, Emily covers general news and politics for the Weekender.