Two men have been charged after brutally assaulting an Uber driver in St Marys early on Sunday morning.
About 12.40am on Sunday, November 14, a 20-year-old Marayong man, and a 21-year-old North Parramatta man were with a group of approximately four other men on West Lane, St Marys.
It is alleged that one of the men ordered an Uber, which was driven by a 47-year-old Granville man.
One of the men allegedly got into the front passenger seat and four others climbed into the rear seat.
It is alleged the driver told the group he would not be able to take all of them and asked them to get out of the vehicle.
The 20-year-old allegedly got out of the vehicle and jumped onto the bonnet.
He then proceeded to get down and punched the driver in the face and body several times.
Some of the other men then allegedly joined in on assaulting the driver, who managed to get back into the vehicle and drive a short distance.
When he stopped, he was pulled out of the vehicle by the group of men and assaulted again.
Police were contacted and the man was taken to hospital suffering injuries, including a number of lacerations to his face and body, blunt force trauma to his lower back, and a potential broken nose.
Two of the men were charged with 'affray' and 'assault occasioning actual bodily harm in company of others'.
The 20-year-old man was bail refused and appeared in Penrith Local Court on Tuesday, November 16.
The 21-year-old man will appear at Penrith Local Court on Tuesday, January 11, 2022.
Police predict that further men will be charged.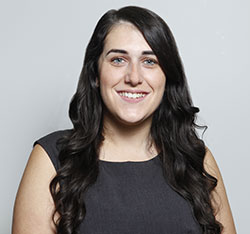 A graduate of Western Sydney University, Emily covers general news and politics for the Weekender.