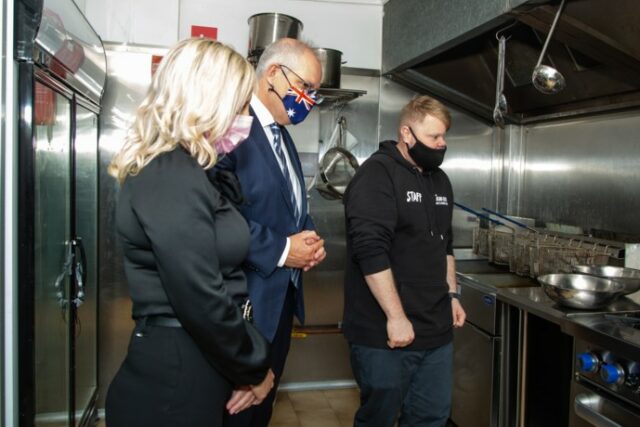 Prime Minister Scott Morrison kicked off another week of campaigning, spending this morning visiting locals and businesses in Lindsay.
Joined by Federal Member for Lindsay, Melissa McIntosh, Mr Morrison attended a morning tea with locals at the St Marys Vietnam Veterans' Outpost Train.
He then toured St Marys manufacturing company, Baker and Provan where he spoke of the Government's investment into small and medium size businesses when it comes to completing projects that will aid the country's defence capabilities.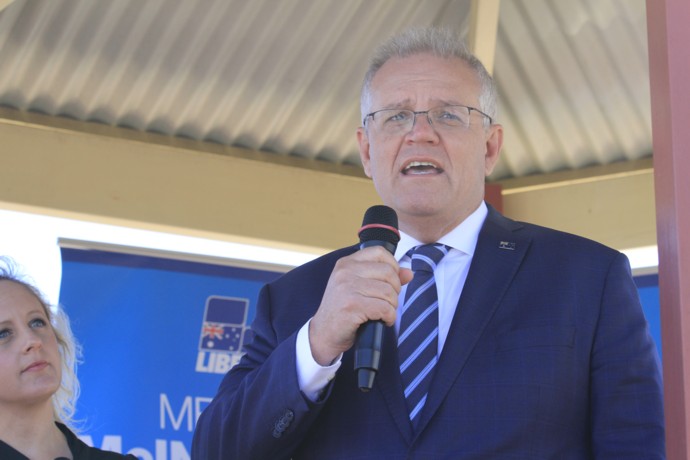 Mr Morrison said it was fairly clear that he was the 'underdog' in the upcoming election, but that he had been in the position before.
"I am just pleased to be out and about talking to trainees and apprentices on the tools here and seeing the county open up again because I am full of optimism about where Australia is and where we are heading," Mr Morrison said.
"We have got a million Australians back working in manufacturing…under Labor one in eight manufacturing jobs went but we have restored that which you can see in western Sydney."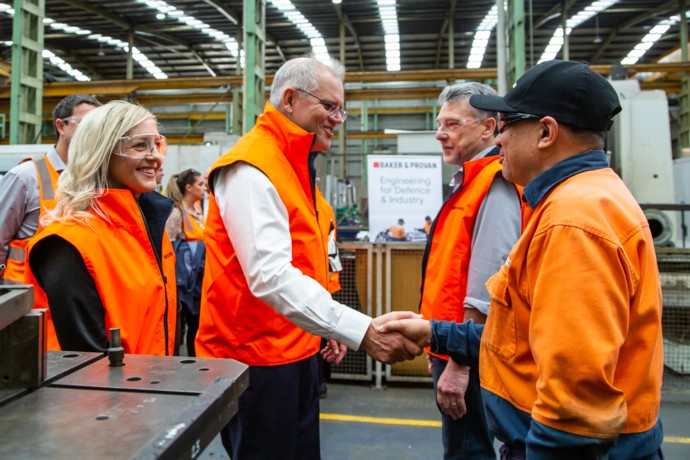 Mr Morrison also stopped in to visit The Blind Chef Café in Penrith before being a part of a business roundtable at Lakeside Restaurant within Sydney International Regatta Centre.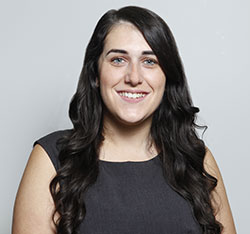 A graduate of Western Sydney University, Emily covers general news and politics for the Weekender.