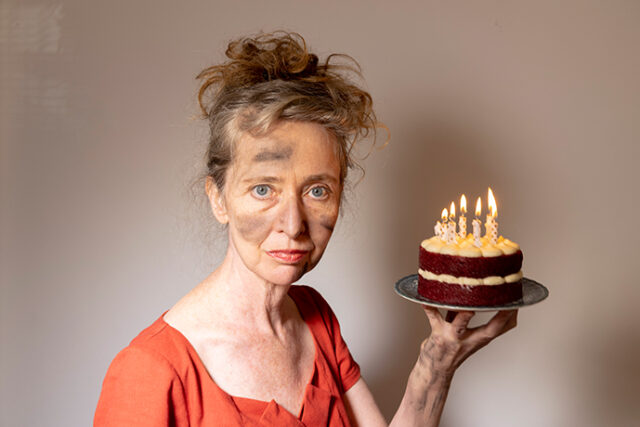 Penrith Performing & Visual Arts – incorporating The Joan, Penrith Regional Gallery, Q Theatre and Penrith Conservatorium – has announced its 2022 season.
Now, more than ever, is the time to look after our playful and inquisitive sides, whether we're seeing a show, making a show, having a drink and a laugh, reflecting on some art, learning something new, or heading out for a change of scenery and catching up with friends in the creative heart of Penrith.
The Joan is going beyond the art by developing a reimagined experience; a place to reconnect and relax, with more locally-focused, casual and regular events in the Borland Lounge; atmospheric evenings in the Salon, big laughs, shows that enchant, and performances that stir the soul. There are plenty of opportunities to explore the big ideas, the stories behind the art and music; and when possible, an option of Zooming in.
Some old and some new in 2022, here's what's on at The Joan and Penrith Regional Gallery:
OPEN FRIDAYS
Unwind under the fairy lights in the Borland Lounge after the working week with a quiet drink, great tapas and laid-back entertainment. Expect a new calendar of events every month – from March – with a few surprises!
SALON
Intimate sometimes experimental, always beautiful. From classical, jazz and world music with a twist, to new theatre, arthouse and cult film.
Highlights include Q Theatre's presentation of a new work by Deborah Pollard, 'Slow Burn', in association with Sydney Festival (13 – 22 January), a celebration of the guitar with Andrew Blanch and Daniel Rojas (1 April), master pianist Simon Tedeschi playing Gershwin favourites (6 May), swinging jazz from the Andrew Dickeson Trio (1 July), an interactive (choose your own) Piano Adventure with Andrea Lam (5 August) and the sweeping sounds of Canto Latino (2 September).
COMEDY
Regular local stand-up nights, the 'Melbourne International Comedy Festival Roadshow' (21 June), 'The Wharf Revue' (10 – 12 March), home-grown entertainment and occasional mischief from touring comedians.
MUSIC
All kinds of music. There'll be big bands, cabaret, a breathtaking Easter choral celebration, monthly Morning Melodies, Penrith Symphony Orchestra concerts, touring artists and tribute shows.
Highlights include The Spooky Men's Chorale (11-12 February), The Mell-o-Tones (19 February), Melinda Schneider (4 March), 'Rockaria – The ELO Experience' (12 March), Easter Oratorio (9 April), 'Remember the Days of Cat Stevens' (29 April), Wayne Scott Kermond's 'Candy Man' (3-4 June) and 'Leaving Jackson – The Johnny Cash and June Carter Show' (2 July).
KIDS AT THE JOAN
Performing arts for families, schools, early childhood and vacation care groups with shows, stories, concerts, hands-on workshops and fun. The good kind of drama that adds colour to life.
Highlights include shows based on popular children's stories including 'Guess How Much I Love You' and 'Edward the Emu'; as well as junkyard orchestra fun with 'The Box Show'.
ART AT PENRITH REGIONAL GALLERY
With its garden designed as a living work of art, a café serving artisan treats, modernist architectural highlights and a stunning purpose-built Gallery, the setting is perfect for visitors to enjoy an ever-changing mix of exhibitions and activities.
Highlights include 'Pattern and Print: Easton Pearson Archive' (22 Jan – 17 April), a celebration of the internationally acclaimed Brisbane fashion house.
TALKS & IDEAS
Provocation, humour, panel discussions, presentations and Q & A.
Highlights include ideas talks focusing on resilience, community, learning, sustainability and local knowledge; art talks offering insights to the Gallery's exhibition program; music talks exploring music from both World Wars, as well as neoclassicism – the idea that everything old is new again; and Simon Tedeschi sharing his secrets to learning and playing piano music.
For tickets and more information please visit thejoan.com.au and penrithregionalgallery.com.au.