The eastern portion of Glenmore Park Town Centre could look vastly different in the near future, with plans revealed for a major redevelopment.
HomeCo, which recently purchased the shopping centre, has lodged a $12 million Development Application (DA) seeking to "revitalise and embellish" the eastern edge of the site with a new three-storey commercial building and dining area.
"This DA seeks approval for Stage 1 of the redevelopment of the Glenmore Park Town Centre," supporting documents state.
"The proposed works incorporate the construction of the two new buildings adjacent to the existing south building of the Glenmore Park shopping centre, as well as the reconfiguration of the eastern facade of the shopping centre and adjacent public domain to create a new dining terrace overlooking Ched Towns Reserve."
The subject site, know as 19-31 and 33 Town Terrace, Glenmore Park, includes the buildings and pedestrian terraces between McDonald's and the Community Centre. The internal shopping centre, including Woolworths, is not impacted by the proposal.
"The key objectives of the masterplan are to expand the floor space of the Town Centre to cater to growing market demand, renew the precinct visually with modern, sleek designs, and improve pedestrian accessibility throughout the Town Centre," the Statement of Environmental Effects shows.
"In line with the objectives of the masterplan, the proposal seeks to provide new office, retail and dining spaces by better utilising the land to the immediate east of the existing shopping centre."
The office building will include basement car parking with 13 secure spaces, services area and upper ground floor comprising of a common foyer area and business-type occupancy.
Upper levels are to comprise a medical centre.
Construction of a single-storey pavilion-style building for food and beverage-type occupancies are also in the plans, as are alterations to existing facades and reconfiguration of existing pedestrian terraces, ramps, stairways and pathways, and the establishment of outdoor dining and associated awnings.
HomeCo Fund Portfolio Manager Paul Doherty anticipated a build time of six to nine months once approval has been granted.
"We'd like to deliver it as soon as we're in a position of having Council approval and also of having reached suitable agreements with both our existing tenants and new service providers who will also form part of the proposed development," he said.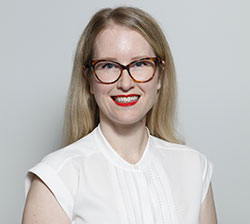 Alena Higgins is the Weekender's Senior News Reporter, primarily covering courts and Council issues.