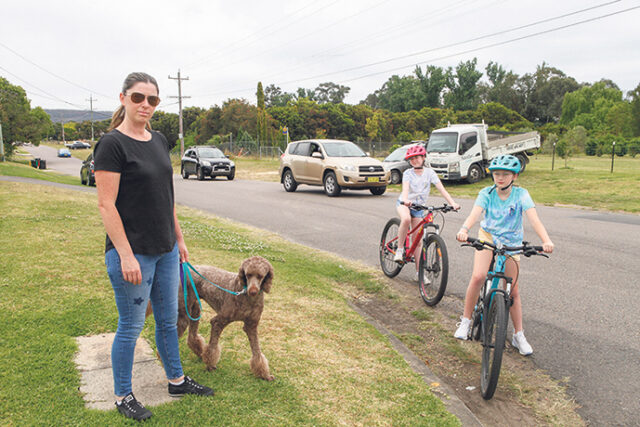 Alarm bells have been raised about a key link to the Nepean River, with locals urging Penrith Council to install a footpath before it's too late.
Amy Shaw said Factory Road, Regentville has always been dangerous, but thanks to the boat ramp and river precinct upgrades and ongoing urban sprawl of Glenmore Park, traffic movements have surged in recent years making the situation worse.
"We've been here for 14 years and it's always been a concern," the Regentville local said.
"When the kids were babies we weren't happy to push them in their strollers or prams down to the river, we always drove down, because if you get two cars trying to pass each other, there's just nowhere for a pedestrian or someone pushing a pram or riding a bike to go.
"We were only down there recently and saw a poor lady on a push bike nearly get collected by a car a few times."
Ms Shaw, a former police officer, said the narrow, unmarked road, which sits parallel to the M4 and is accessed off Mulgoa Road, needed immediate action and urged Council to redirect funding to deliver a footpath.
"It may be a case of unfortunately it'll be too late and we will have a fatality and then they'll do something," she said.
"It would just be really nice for it to not have to come to that."
Council said Factory Road is more suited to a shared path than a standard pedestrian path, with construction estimated at $1.5 million.
"A shared footpath connection between School House Creek in Regentville and the Nepean River via Loftus Street and Factory Road has been listed as a high priority project within Council's Draft Green Grid Strategy," a Council spokesman said.
"While this project is currently unfunded, upon adoption of the Green Grid Strategy, Council will seek State Government grant funding to deliver a connection to the Nepean River via Factory Road."
Mulgoa MP Tanya Davies has also made representations to Council.
"Factory Road is a significant link to the Nepean River for both pedestrians and cyclists of Regentville and Glenmore Park and should be upgraded to ensure the safety of all people," she said.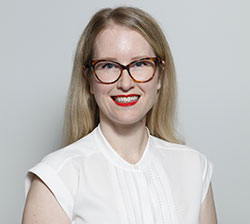 Alena Higgins is the Weekender's Senior News Reporter, primarily covering courts and Council issues.