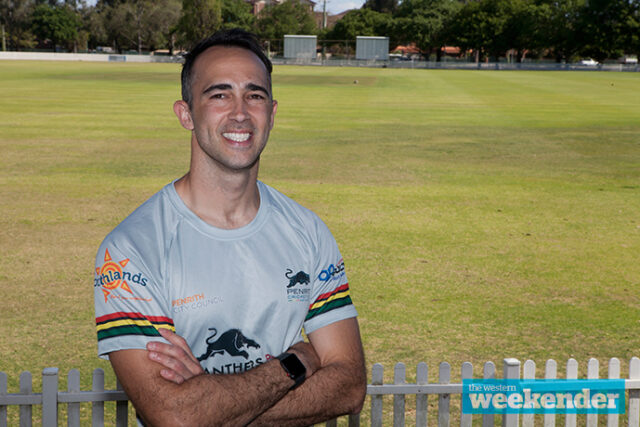 Local cricketers will finally get to hit the training paddock next week as a new era at Penrith Cricket Club begins.
Following a few big-name departures over winter – including club icon Michael Wholohan and NSW Blues youngster Ryan Hackney – Penrith Cricket Club will usher in a host of new faces as well as welcome back some familiar ones too ahead of the upcoming NSW Premier Cricket season.
In this special feature, the Weekender caught up with Penrith Cricket Club's new Cricket Manager, Big Bash League star Josh Lalor.
The 33-year-old long-time Penrith first grader takes over the role previously held by Dale Turner.
"When I was a lot younger, I was on the Committee and I was looking for a way to get back involved with the club this year when it looked like Dale wasn't going to go around again," Lalor said.
"Not just playing but having worked in high performance sport the last two or three years, I thought there was an opportunity for me to take on the Cricket Manager role at Penrith and really lead the cricket in a way we haven't really done before."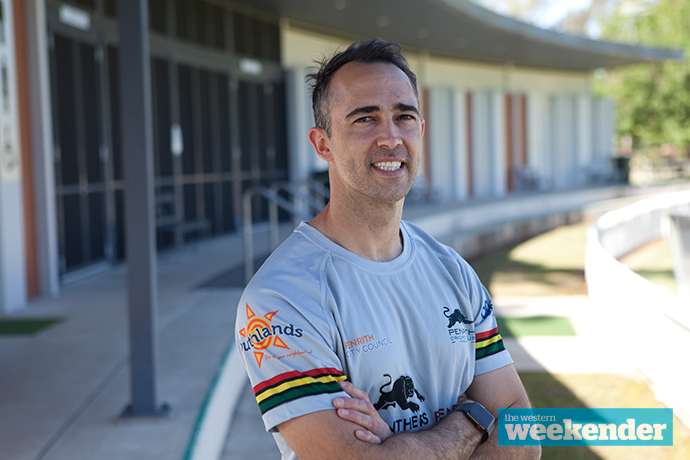 The left-arm fast bowler and competent all-rounder will lead Penrith's high performance unit this season, attempting to apply everything he's learned in his decorated Big Bash and State cricket career to a grassroots level.
Lalor said he'll be taking on a large range of duties including high performance, selection, philosophies, captaincy choices, player development, recruitment and retention, club culture and coaching.
"I would classify my role as everything that goes into the high performance development of the club – which is a strange set of terms when talking about an amateur sporting club – but it's virtually on the brink of professional sport as much as any other sporting structure," he said.
"Our players can be playing with us at Penrith one minute to playing in the Big Bash League two weeks later.
"Premier Cricket is really, really important and I think there's an opportunity for clubs, or advanced clubs like ours, to bring some of those philosophies back from a professional environment to our amateur clubs."
On top of his new role at Penrith, Lalor also plans to play first grade cricket with the club this season as well as run out for the Melbourne Renegades in the upcoming Big Bash League competition.
New coach, new era for Penrith
He'll certainly have big shoes to fill, but Bathurst product Andrew Lamb will take over from former Penrith Cricket Club head coach Michael Wholohan this season.
Lamb, who currently resides in New Zealand, will soon arrive in Penrith ahead of the 2021/22 NSW Premier Cricket season.
The 43-year-old had a solid playing career in both Australia and New Zealand, and is expected to fit right in when he arrives in the coming weeks.
"Being a Bathurst boy, Andrew has an affiliation with the region and knows some of our players. He's also played cricket in Sydney before and has a really good understanding of the club," Penrith Cricket Club Manager, Josh Lalor said.
"Andrew understands – even from playing against us 15-20 years ago – the way that we play cricket, what the club is about, and he is very much about the local juniors."
Lamb has most recently been a part of the high performance set-up in Wellington, which will certainly help bolster the professionalism Lalor is attempting to instil at the Howell Oval-based club this season.
Lalor said Lamb was fixated with Greg Alexander's recent, emotional comments on FOX League after the Penrith Panthers won the 2021 NRL Grand Final earlier this month.
Brydens Lawyers NSW Blues advisor and former Penrith premiership-winning captain Greg Alexander was overcome with emotion after the Panthers won the Grand Final. We love you Brandy! 🏆🥺❤️ pic.twitter.com/JPDMAxYRRZ

— NSWBlues (@NSWBlues) October 5, 2021
"Andrew was texting a couple of us the other day, listening to "Brandy" about his pride for Penrith and he said if the cricket club is anything like that he's absolutely stinging to get over," Lalor revealed.
"We said 'yeah mate, that's pretty much it. Everyone here is born and bred in Penrith – they love the club, love the footy club and look after each other'. He's excited to get here."
While the transition to a new coaching structure has been difficult due to the COVID lockdown, the club has been doing their best to make it work through Zoom meetings and even virtual club launches.
To make things that more of a challenge, the club has also lost several players for the upcoming season including Ryan Hackney and Luke Hodges to Parramatta and Ryan Smith to retirement.
"We've lost four or five big personalities over an 18-month period but I see it as an opportunity as we have an ultra talented young group of kids," Lalor said.
"I see this year as a 'free hit' as there's going to be modified competitions and clubs 'all over the place' depending how they've approached the last few weeks and months.
"Hopefully if we're really organised, we'll have a clear vision of what we want to achieve as a playing group and as a club. There's some opportunities for us to take some big leaps this year."
In some good news, Penrith were able to keep promising wicket keeper Tyran Liddiard despite several clubs chasing his services for this season.
"Ty is sticking around… he had some interested parties elsewhere but he is Penrith through and through and loves the club," Lalor said.
"Ty wants to see us up our game as a club in terms of supporting players and helping them develop."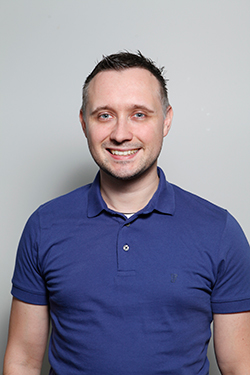 Nathan Taylor is the Weekender's Deputy Editor and Senior Sports Writer. He also compiles the weekly Chatter on the Box TV column. Nathan is an award-winning journalist, who has worked at the Weekender for a decade.