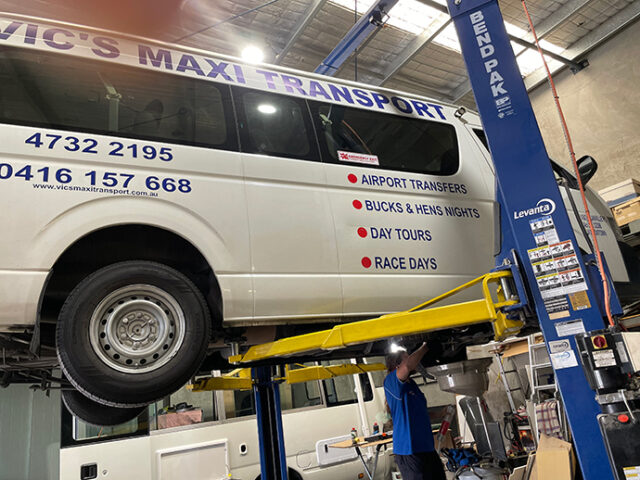 Vic's Maxi Transport is a family-owned bus charter company that believes in giving people with disabilities a fair go in the workplace.
'Vic has long been involved with transport for disabled clients, firstly as a special purpose taxi driver and now as a bus operator,' said Cathy Glanville, who co-owns the business.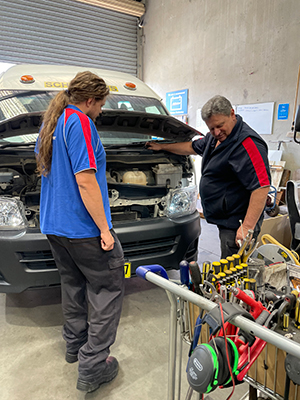 After having first approached NOVA Employment to find staff for them in 2017, the couple knew there was more than meets the eye when it comes to the talents of workers with a disability,
'NOVA Employment recently found us a great worker, Mitchell, who was originally employed to help the cleaning team but now he's also assisting our mechanic with the repairs of our vehicles,' said Cathy.
NOVA Penrith Manager, Verina Jones, knew 30-year-old Mitchell would be a perfect candidate and, he has proved to be just that – since starting work in March.
'Vic's Maxi Transport is a long-standing partner of NOVA's and we know their business well, so when they need workers, we can quickly find the right candidates with the appropriate skill set,' explains Verina.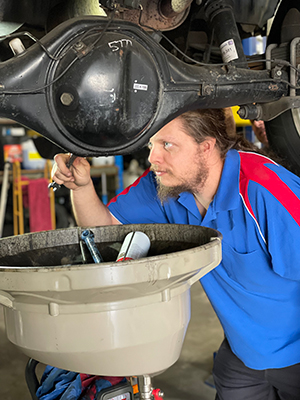 Cathy and Vic couldn't be happier with Mitchell's performance and say he's grown to become an integral part of their workforce.
'Mitchell is quick to learn, follows instructions well and is a benefit to our cleaning and vehicle maintenance teams,' said Cathy.
Building a more inclusive workforce is not only good for business as it makes you feel good too, reveals Cathy.
'NOVA provides training and support for however long is needed and, you get a great feeling of giving purpose and self-worth to someone who may find it difficult to fit into the workplace,' said Cathy.
For more information on NOVA Employments FREE recruitment service Call 1 300 ABILITY (tel:1300224542)