A fight between friends has led to two men being charged with assaulting police, affray and possessing prohibited drugs in Jamisontown.
About 9pm on Saturday, October 9, police were called to a unit in Preston Street, Jamisontown in response to a complaint from neighbours.
It is alleged a 23-year-old Jamisontown man and a 21-year-old Uranquinty man were with two other friends when they began arguing over several issues.
When they were asked to leave by the occupant, it is alleged that they began throwing punches at each other.
The 21-year-old allegedly obtained a knife and managed to slice his own hand with it.
When police attended, they located the man in possession of the knife in the stairwell and told him to drop the knife.
He instead placed it down the back of his pants and was resisting and kicking officers who took him to the ground to remove it.
Once he was handcuffed, he was searched and police allegedly located a bag of cannabis in his bag. As the man was being removed from the unit, he allegedly kicked an officer in the stomach and shin before starting to a make a gurgling sound.
The officer at the time believed he was going to spit on him so placed an open hand near the man's mouth and was bitten.
The 23-year-old man then approached police asking what was happening to his friend and allegedly pushed an officer in the chest.
He was also arrested and both men were taken to Penrith Police Station.
It is alleged when the 21-year-old man was taken into the custody area he began swinging his arms around and hit a female police officer.
As she was attempting to restrain him, he then ripped her watch from her wrist.
Both men were charged and will appear in Penrith Local Court on Monday, October 18.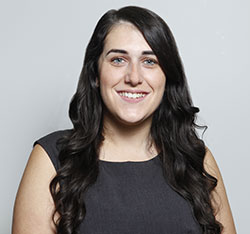 A graduate of Western Sydney University, Emily covers Local, State and Federal politics for the Weekender, as well as crime and general news.