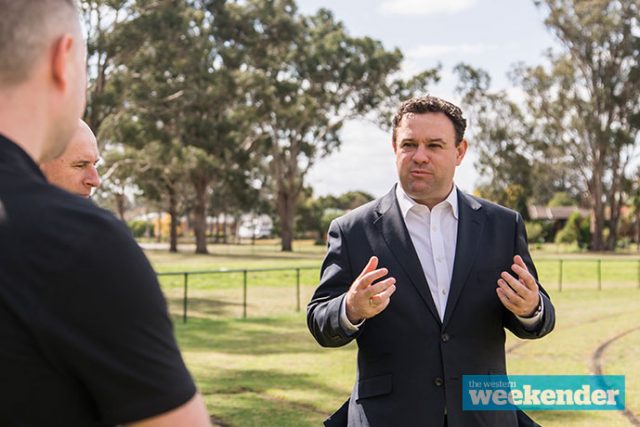 Stuart Ayres might be the new Deputy Leader of the NSW Liberal Party but home is where the heart is for this Penrith politician.
The Penrith MP has a strong focus on repairing the damage done to western Sydney so it can take a leading role in the state's pandemic recovery.
With his new role a result of former Premier Gladys Berejiklian resigning at the start of the month, Mr Ayres told the Weekender he is still committed to delivering outcomes for the local community.
"The circumstances were entirely unexpected and come with a tinge of sadness…I am incredibly thankful and respectful of my colleagues who put me into that role which is an immense privilege, and I know it comes with quite a significant amount of responsibility," Mr Ayres said.
"Not a single day goes by where I am not dealing with a Penrith issue, it is the foundation stone of the whole thing and the reason I am in public office is to improve the social and economic opportunities of my community."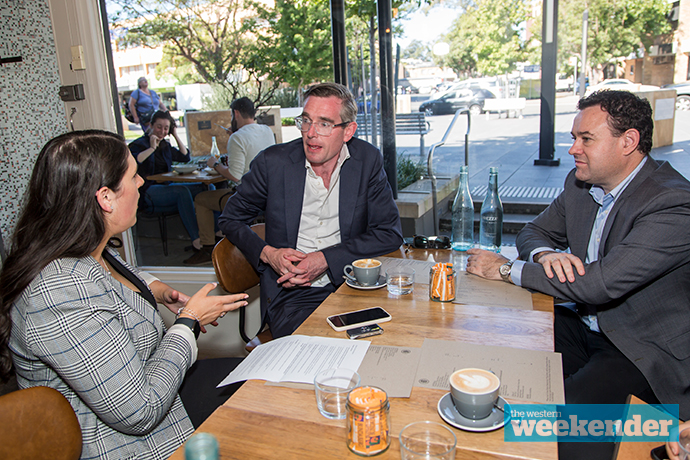 Mr Ayres said Penrith should stand tall and proud as nearly 85 per cent of its community members are fully vaccinated and ready to get back to normal.
"It's fantastic that they listened to the direction of the Government, listened to the health advice, respected the science and rolled up their sleeves in overwhelming numbers," he said.
"The speed at which we were vaccinated once the supply was available just shows how dedicated the community is."
With safety still paramount as restrictions ease, getting western Sydney back to work is a priority for Mr Ayres and vital for economic recovery.
"Western Sydney and Penrith has been disproportionately impacted as higher rates of infection meant more restrictions… by making these decisions we did damage parts of the economy in those areas so now the obligation is to work with those areas to allow them to recover faster" he said.
"Western Sydney needs to be the engine that pulls the whole state back up to speed while we deliver on infrastructure and good quality social services because investment leads to jobs."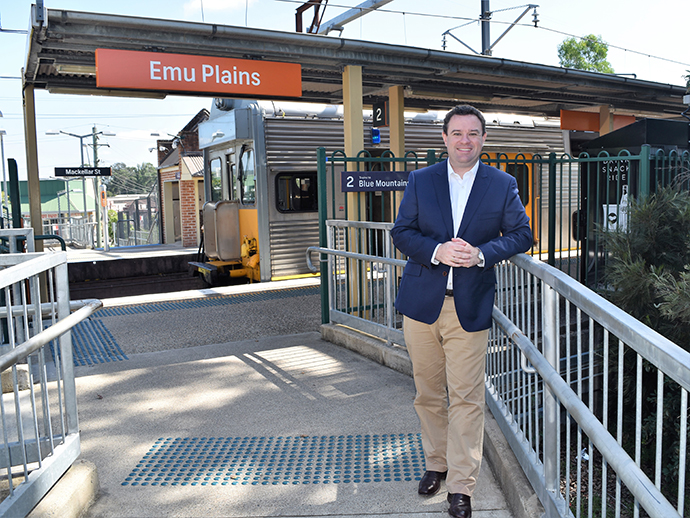 While the pandemic put a halt to a lot of things, Mr Ayres said he is excited to continue delivering projects for Penrith.
"I am really looking forward to seeing the first stage of Nepean Hospital open and the starting of stage two which will be a complete game changer in the provision of health services," he said.
"We will pick up the widening of Northern Road in stages until it is dual carriageway all the way to Narellan and then we will move to Mulgoa Road, which we already completed the section under the railway bridge that has improved traffic flow massively."
As the 2023 State Election draws closer, Mr Ayres is not deterred by his ultra marginal seat and is placing his whole focus on his constituents.
"People will often make comments on margins but I think people vote on performance and record and I feel this is actually a pretty middle ground seat," Mr Ayres said.
"I am looking forward to the challenge over the next year and a bit and will be going into the election much more focused on delivering our commitments to the community and getting people back in work because if we keep doing that, they will keep voting for the Government."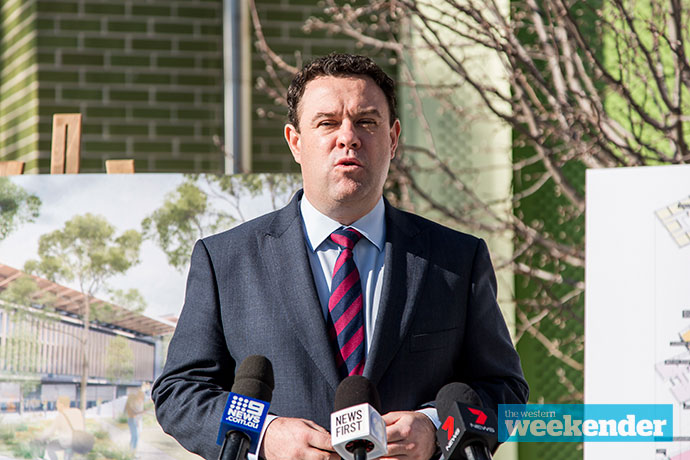 With Labor's leadership team of Chris Minns and Prue Car seemingly making ground in the west, Mr Ayres maintains the Liberal Party remains the best choice for the region.
"I have an immense amount of time and respect for Prue. I think she is a competent member of Parliament and good luck to her in the role but they haven't been here for the community," he said.
"We have been delivering for western Sydney for 11 and half years and Labor has just figured out the area exists."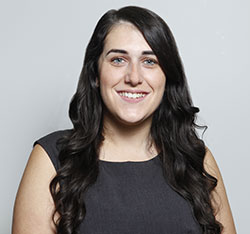 A graduate of Western Sydney University, Emily covers general news and politics for the Weekender.