Steps are being taken to shore up local employment land to generate more jobs closer to home.
On Monday night, Penrith Council formally endorsed its Employment Lands Strategy (ELS), which sets out key directions and actions for retaining, managing and planning for future employment lands.
The main objective of the ELS is to ensure Penrith has a sufficient supply of land in suitable locations to support local businesses, grow local employment opportunities, and promote continued economic growth over the next two decades.
Penrith is one of Greater Sydney's fastest growing Local Government Areas (LGAs), but growth in the number of local jobs has not kept pace with population growth.
Prior to COVID-19, as many as 61 per cent of residents had to travel outside the LGA for work, according to the ELS.
"Penrith's population is projected to grow to as much as 370,000 residents over the next 20 years," it states.
"At that rate, Penrith will need to attract and enable businesses to grow the number of local jobs for local people by between 85,000 and 109,000 jobs to support our growing population and workforce.
"Planned employment precincts are projected to provide up to 22,000 jobs, and future employment land in Western Sydney Airport and Aerotropolis precincts have been estimated to add a further 52,000 jobs within the LGA by 2056.
"Even with these opportunities, there will be a shortfall of between 10,000 and 34,000 jobs if employment in Penrith is to keep pace with its projected population growth."
During the two-month exhibition of the ELS, property developers and local businesses raised concerns about the limited availability of employment land.
It was noted issues of low vacancy rates and land banking in existing precincts were creating difficulties for medium-sized businesses to expand and stay within the local area.
Feedback also indicated a strong preference for industrial land to be located near good motorway access and freight movements.
Respondents expressed the need for improved walking and cycling access in and around employment precincts, as well as more frequent and better-connected public transport services to employment areas.
Greater flexibility in permitted uses within employment lands was also supported in submissions by developers as a way of attracting new industries.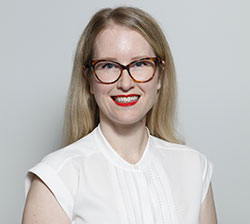 Alena Higgins is the Weekender's Senior News Reporter, primarily covering courts and Council issues.