Life member of Dunheved Golf Club in St Marys, John Delaney, will be spending Tuesday, December 14 swinging a club to support a charity.
The 87-year-old is taking part in the Longest Day Challenge, where golfers from around the country will play a 72-hole marathon to raise funds for the Cancer Council.
Every four minutes another Australian is diagnosed with cancer and Mr Delaney was no exception.
"We're all affected by cancer. I've lost a sister to breast cancer and my daughter has also been diagnosed," Mr Delaney said.
"When I was diagnosed with lung cancer five years ago, the specialist said I was the first Aboriginal man he's ever treated but unfortunately, many of my people die from this disease before they realise they've got it."
With all funds raised going towards life-saving cancer research and support services, Mr Delaney hopes to raise as much as he can for a great cause.
"I've named my team Kamilaroi after my people and will be playing the Longer Day option, which is 54 holes with members of my family," he said.
"It's so important to support Cancer Council's work and I encourage others to sign up and join me on the day."
For more information, visit www.longestday.org.au.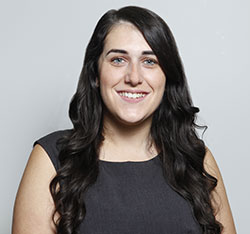 A graduate of Western Sydney University, Emily covers general news and politics for the Weekender.