Two local performers will be royally representing the area in November when they hit the big stage in New York City.
Born and bred Emu Plains resident, Gareth Keegan and his wife Shaye Hopkins will be making their Broadway debuts in 'Diana: The Musical'.
With Ms Hopkins' family living in Leonay, the pair discovered their passion for musical theatre and featured in shows around Australia including 'Jersey Boys', 'The Boy from Oz' and 'Legally Blonde: The Musical'.
Mr Keegan said they jumped at the opportunity to be a part of the show, which tells the story of Princess Diana and her life in the Royal Family.
"Shaye was touring the country in 'Georgy Girl: The Seekers Musical', and I was in 'We Will Rock You' at the time when we were lucky enough to be selected to receive green cards for the U.S.," Mr Keegan said.
"After we finished our shows, we sold most of our stuff, packed up two suitcases each and made the big leap to NYC."
Two weeks into previews for the musical before its official opening, COVID-19 created an unpredictable impact on the couple's plan and the city in general.
"We were called into the theatre and told that due to COVID, the show was closing for two weeks, which turned into around a 19 month hiatus," Mr Keegan said.
"We were lucky enough to film the show for Netflix, and we travelled back home for a portion of that to be with family and friends but it was quite a harrowing experience, as we were seeing the death toll rise in front of our eyes."
With the opening night now set for November 17, Mr Keegan said he is so excited to play Diana's lover, James Hewitt and Ms Hopkins to be a part of the ensemble.
"We will get to be in an original show from its early inception, we get to be on a Broadway cast album, and we get to make our Broadway debuts in the same show," he said.
"We both feel very fortunate to have the opportunity, but it is an ecstatic feeling when your hard work and persistence pays off."
'Diana: The Musical' is available to stream now on Netflix.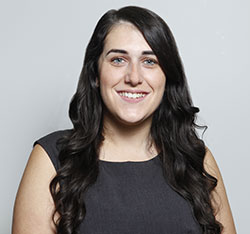 A graduate of Western Sydney University, Emily covers Local, State and Federal politics for the Weekender, as well as crime and general news.