As more residents opt to click and collect or have their groceries delivered during lockdown, Coles and Woolworths have outlined their policies for returning the mounting plastic bags generated from online orders.
Currently, customers who choose to click and collect or have their groceries delivered can only receive their items already bagged – a COVID-19 measure implemented by the major supermarkets during lockdown.
Normally, customers are able to pack their goods at their boot using their own reusable bags, or have their groceries delivered unbagged directly to their kitchen bench.
Following some confusion at a local store, a Coles spokeswoman assured customers it was still accepting returned bags.
"Coles Better Bags can be recycled at all Coles supermarkets, or returned to our Customer Service Agents if customers have their order home delivered, or to the team members at our Click & Collect points if they don't wish to go into a store," she said.
"Our ambition is to become Australia's most sustainable supermarket and our Together to Zero strategy sets out ways in which we will reduce our impact on the environment across key sustainability areas including climate change, waste and hunger."
A Woolworths spokeswoman advised it had paused the return of its plastic bags, other than at REDcycle bins.
"To prioritise COVID safety and hygiene, we've temporarily stopped collecting customers' used bags when we drop off their home deliveries or greet them at Pick Up collection," she said.
"Customers can continue to return any household soft plastics, including bags they're finished using, to our REDcycle bins located at the front of every Woolworths store."
In June 2020, Woolworths introduced 20 cent paper bags in addition to its larger 15 cent plastic reusable bags. Coles also charge 15 cents each for their reusable plastic bags.
"Customers looking for an option that can be easily recycled at home can choose to have their shopping packed in our paper bags, made from 70 per cent recycled paper," the Woolworths spokeswoman said.
"We thank our online customers for their understanding as we collectively put COVID safety front and centre."
In June 2018, Woolworths and Coles banned single use plastic bags in a move aimed at preventing the reportedly 3.2 billion bags each chain shelled out annually from winding up in landfills or oceans.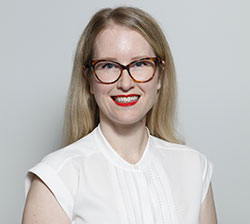 Alena Higgins is the Weekender's Senior News Reporter, primarily covering courts and Council issues.