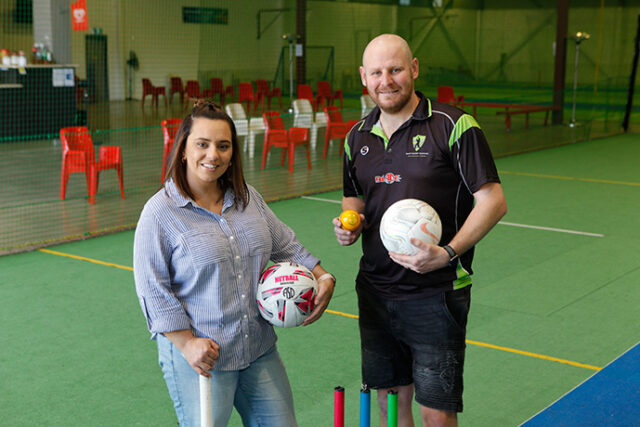 With the end of lockdown looming, the new and improved Penrith Indoor Sports and Recreation Centre is forging towards a mid-October re-opening.
Located at Jack Williams Drive in North Penrith, the centre is currently seeking teams and participants for a range of sports including junior and senior netball, soccer and cricket.
With lockdown and most restrictions finally coming to an end, there's no better time to pick up a new sport and get active.
New local owners of Penrith Indoor Sports and Recreation Centre, Wendy and Greg Hunt, said it's been a tough few months since they took over the business, but they are eager to see people through their doors once again.
"We took over ownership on May 31 and had it for 26 days before we had to shut due to the lockdown," Ms Hunt said.
"I'm home schooling four kids and trying to learn the ins and outs of a new business, so it's been a really big challenge personally, but we're more than ready to reopen again."
With indoor recreation facilities permitted to reopen once New South Wales hits 70 per cent double dose, the Hunts are hoping they won't have any issues kicking off their various sporting competitions as soon as they get the green light from the State Government.
Ms Hunt said they've used the recent lockdown to make several improvements.
"We're hoping to start on October 18 and get some money back into the business as soon as possible," she said.
"My husband and I have been back in the centre regularly painting, getting things fixed up and adding a few things as well.
"We've also launched a brand new website for people to register and pay online for the various competitions we offer."
While some locals may be hesitant to jump back into competitive sports due to the pandemic still raging on across the state, Ms Hunt said Penrith Indoor Sports will take all the necessary precautions to keep visitors safe and will adhere to the strict Government advice.
"We just want everyone to be able to play sport – it's fun, it's social and we all need it," she declared.
"When my husband and I were younger, we 'lived' at the indoor centre and the atmosphere was always amazing.
"I remember it being very family orientated and I think a lot of the centres have lost that these days, so we want to bring that family feel back to indoor centres like ours."
For more information on the competitions on offer and to register, call 4732 3777 or visit www.penrithsports.com.au.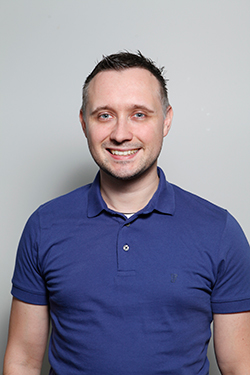 Nathan Taylor is the Weekender's Deputy Editor and Senior Sports Writer. He also compiles the weekly Chatter on the Box TV column. Nathan is an award-winning journalist, who has worked at the Weekender for a decade.