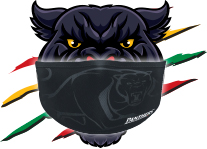 Stadium announcement still coming
COVID-19 appears to have delayed any announcement about the likely re-build of Panthers Stadium, but the Office of Sport says its plan to upgrade venues across Sydney remains in play.
"The NSW Government is committed to the renewal and revitalisation of suburban grounds across Sydney which will create valuable community assets that can be used for sports, cultural and entertainment purposes," a spokesperson said.
"The final business case must demonstrate that the redevelopment of facilities benefits the community as a whole, supports the NSW Government's objectives and presents value for money for NSW taxpayers."
Announcements could still be made before the end of the year.
From Redcliffe with love
It was great to see so many Penrith fans in the crowd at Redcliffe on Saturday. Our favourite moment was seeing this sign sending love to Penrith.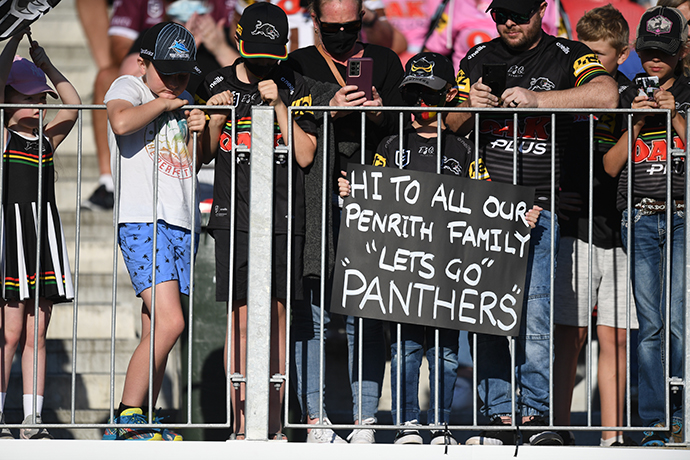 Cleary chases more records
Nathan Cleary became the second youngest player in rugby league history to score 1000 career points last weekend, and the records will only continue to tumble.
Cleary is just the third Panther to reach 1000 points and now has Greg Alexander in his sights, who scored 1100 points for the club (1160 total, including his two years at the Warriors).
He's got a fair way to go to chase down Ryan Girdler's record of 1690 career points but on his current trajectory he'll certainly get there. Plenty of people doubted Cleary early in his career, particularly during the 2019 season, but they've got egg well and truly on their face now. He could go down as one of the greats.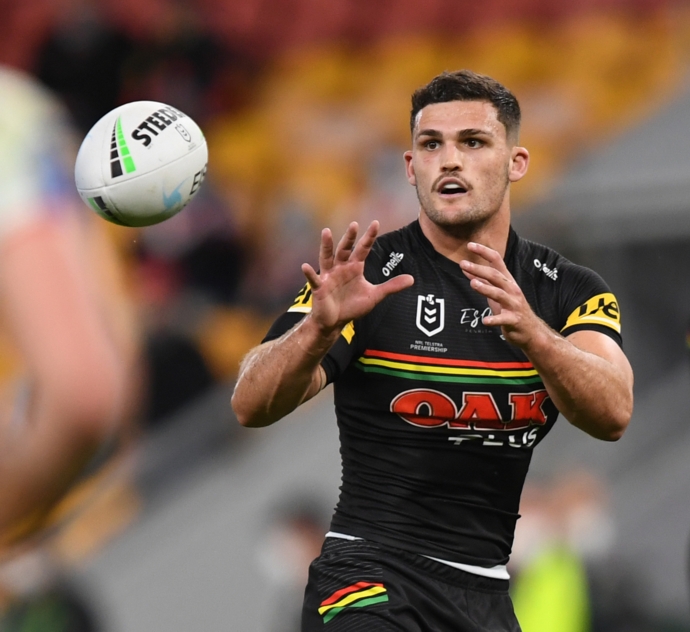 Season of success
Talking of records, 2021 is officially Penrith's most successful regular season in history. This is the first time they've reached 20 wins in a regular season, with the previous best being 18 wins (2020 and 2003).
Round 24 shakes up betting markets
Latrell Mitchell's suspension and the Storm's surprise defeat by Parramatta has triggered plenty of movement in TAB's NRL Premiership market. Penrith remain second favourite and have tightened from $3.25 to $2.75 to win the title. Melbourne are favourites at $2.40, drifting from $2.25.
Geyer Junior to stay with Penrith
Rising talent Mavrik Geyer has turned down an offer from Craig Bellamy and Melbourne to keep his dream of debuting for Penrith alive.
Son of Mark, Mavrik has been a standout in Penrith's Jersey Flegg side but hasn't got much time on the park in the last couple of years due to COVID-19 disrupting the lower grades.
The Storm were confident of luring the youngster down south, but Geyer Jnr phoned Bellamy last weekend to tell him he'd be staying in western Sydney.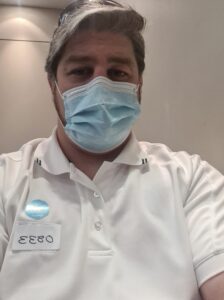 Priddo gets the jab
Spotted: Penrith's only Clive Churchill Medal winner, Luke Priddis, doing the right thing and getting vaccinated against COVID-19 last week.
Climate Cleary
Penrith halfback Nathan Cleary is showing his support for tackling climate change, signing up to 'The Cool Down' project. The concept aims to use sport as a way of inspiring hope and calling on policies to tackle the issue. Cleary is among hundreds of sporting stars who've put their name to project.
Knowles moving on
Panthers Head of Performance Hayden Knowles is one of the best in the business, but family comes first and he'll be leaving the club at the end of the season. Knowles, who has also worked closely with Penrith's key players in the New South Wales Origin side, will link up with Newcastle next year.
Panthers focus on Suncorp
The Panthers are hoping Suncorp Stadium will be their base throughout September.
Assuming Penrith finish first or second and are allocated a 'home' final in Week One of the playoffs, Ivan Cleary wants the match to be at Suncorp Stadium – a short trip from the club's Sunshine Coast base.
It's expected the Preliminary Finals will also be at Suncorp, while the Grand Final is also likely to be played in Brisbane as the COVID outbreak in Sydney continues to escalate.
Penrith has played eight games at Suncorp Stadium this year and won seven of them – making it their home away from home