Doctors are urging Penrith residents to use their heads when it comes to their hearts to help curb rising rates of undiagnosed heart valve disease.
More than half a million Australians are living with heart valve disease where blood flow is disrupted through the heart, while more than a quarter of a million Australians have faulty heart valves, and don't know it.
The plea coincides with the Baker Heart and Diabetes Institute whitepaper titled Our Hidden Ageing: Time to Listen to the Heart that projects that undiagnosed cases will spiral from an estimated 254,000 this year to 435,000 in 2051.
Interventional and Structural Cardiologist, Dr Peter Fahmy said the risk of developing heart valve disease increases with age.
"Ageing causes the blood vessels to progressively lose elasticity and become stiff, impacting the vascular structure and function, and this arterial damage also increases mechanical stress on the valves," he said.
"If not identified, or treated, heart valve disease can compromise heart rhythm, and cause blood clots, stroke, heart failure, and death. Fortunately, heart valve disease can usually be detected by a doctor listening to the heart sounds."
Colin McFarlane from Jordan Springs has had an aortic valve replacement to treat the disease.
"I had rheumatic fever which they think affected it and I had a heart murmur which is a common symptom that was picked up when I was 14 at a school check-up," Mr McFarlane said.
"I had shortage of breath because the heart wasn't pumping as well as it should be so I ended up having the valve replaced in 1973, which is still going strong."
The 83-year-old encourages people of all ages to make their heart health a priority.
"You don't have to be older, if you are any age and have concerns or pain you should get it checked out," he said.
"The doctors can do an amazing job, you just have to make sure that you are taking your health seriously."
Dr Fahmy said the development of non-surgical valve replacement, such as transcatheter aortic valve implantation (TAVI) has changed treatment outcomes.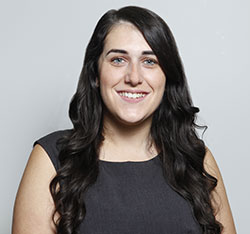 A graduate of Western Sydney University, Emily covers Local, State and Federal politics for the Weekender, as well as crime and general news.